Overview
Data Type Conversion
File Format Conversion
Database Migration
Data Replication
Downsizing from a mainframe, porting data between applications, updating, or switching database platforms? Need to find, classify, re-map, and/or trace data's changes along the way?
​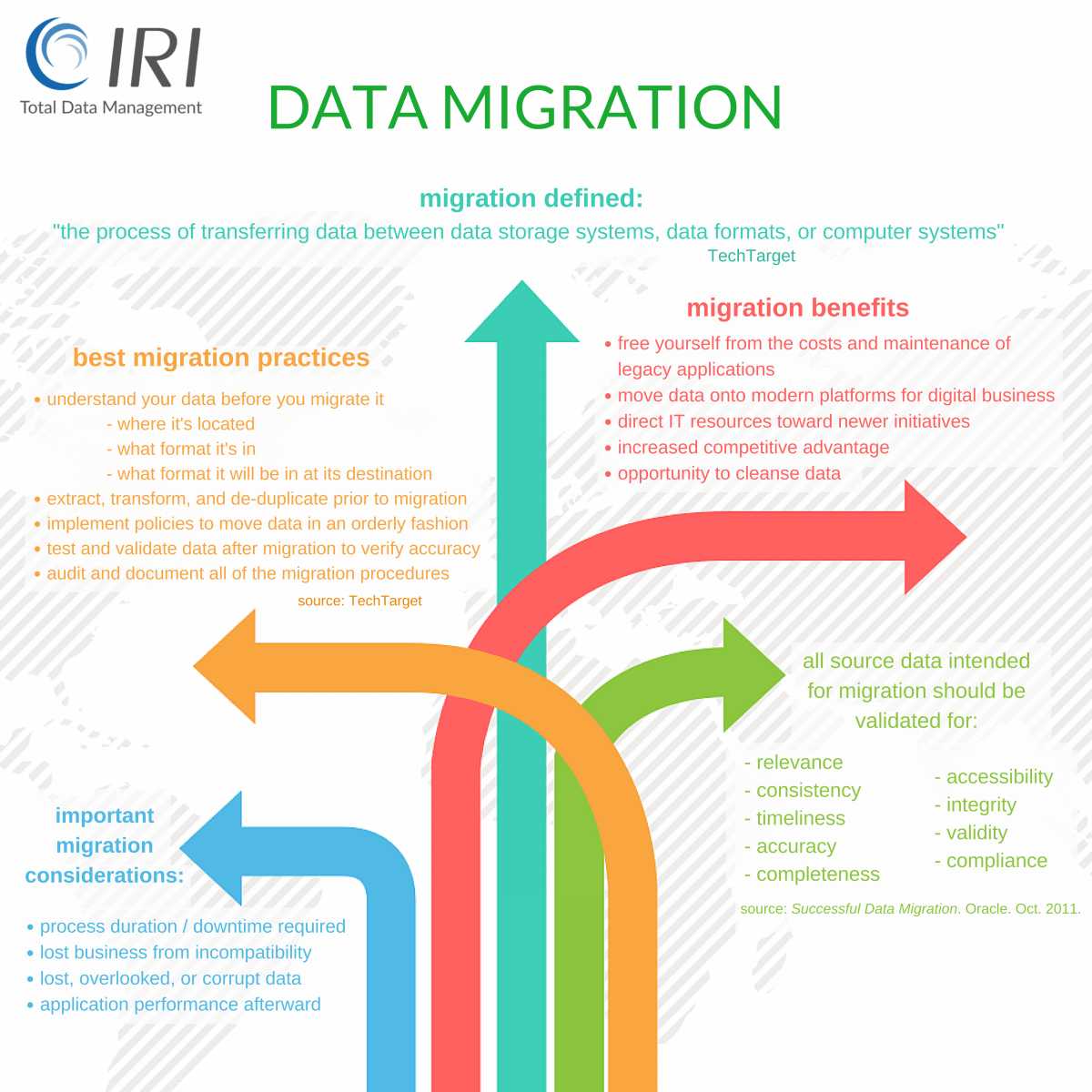 ​
The IRI Voracity platform or IRI Data Manager suite, and their component NextForm product in particular, satisfy a wide range of data migration and replication requirements more rapidly and cost-effectively than legacy vendor and specialty solutions can.
Explore IRI's migration-specific solutions in this section, and IRI's many other database optimization and protection solutions in our database operations section.

Contact IRI Professional Services for help with more complex conversion projects.