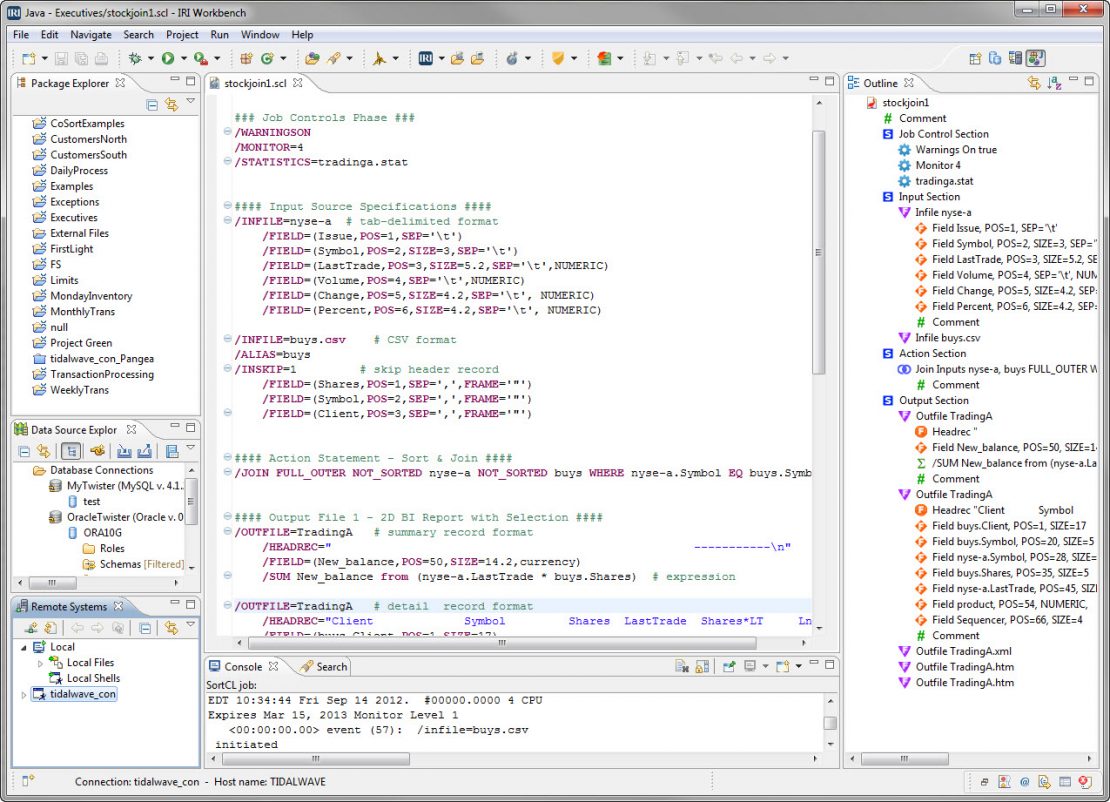 IRI Workbench is an integrated development environment (IDE) for IRI software built on Eclipse. IRI uses this Windows-friendly platform as the graphical user interface (GUI) for its entire product line, starting with: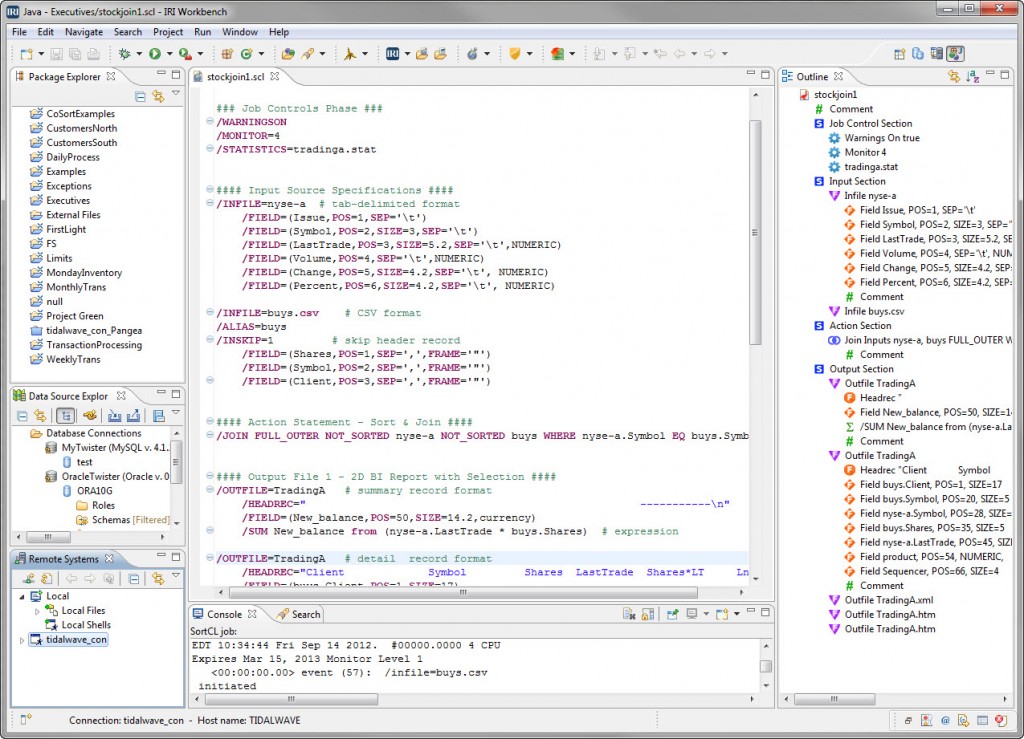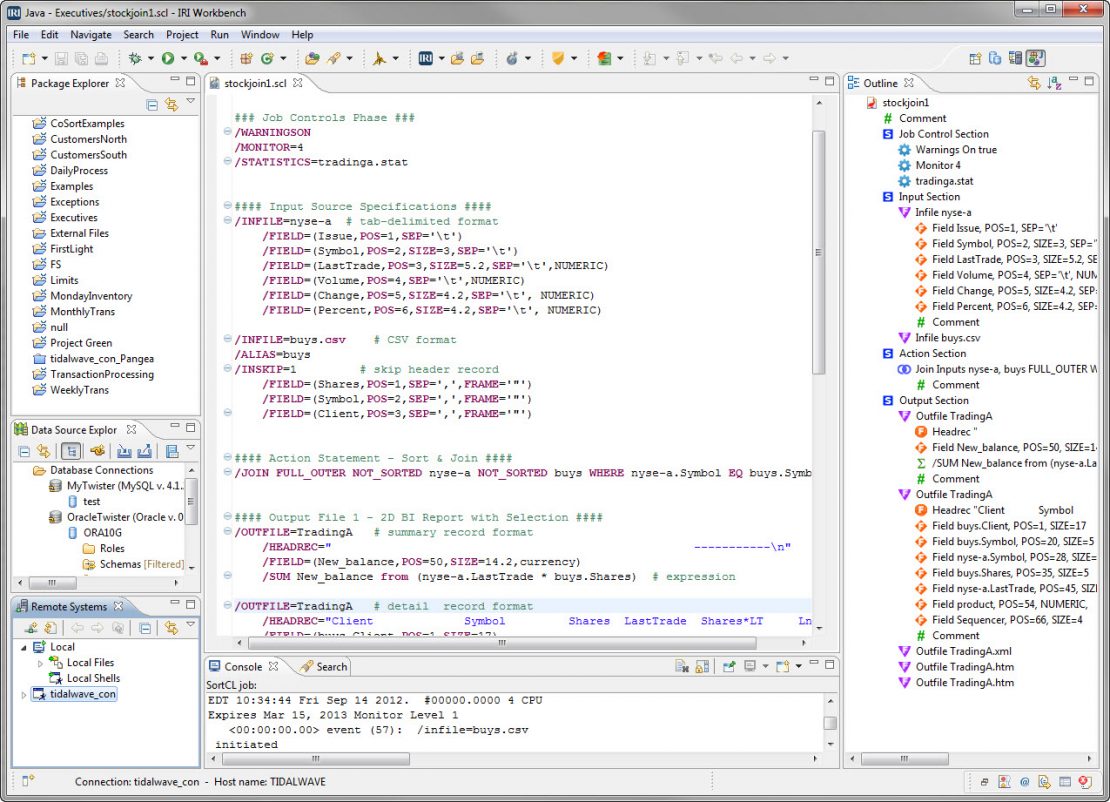 Future development of the IRI Workbench will include:
BIRT – for native, 3D business intelligence (data visualization) with CoSort preparing before or during reports
NextForm – for data type, flat-file, and database migrations
CDC, DAM/DAP, data federation, data quality, data validation, ELT, ETL, , etc.
More – subscribe to IRI's quarterly e-newsletters for updates
The IRI Workbench delivers a simple yet flexible way to work with any or all of IRI's software products in more visual and ergonomic ways. The IRI Workbench allows you to build, modify, share, and execute simple job scripts that operate any of the standalone IRI products you license.
The job scripts for all the products (except FACT) are based on the CoSort Sort Control Language (SortCL) program. SortCL is a fourth-generation language (4GL) designed to be self-documenting for English readers, but with the IRI Workbench, you do not have to learn the language. New job and metadata conversion wizards can help you create your data definitions and job scripts automatically.
The IRI Workbench is currently provided at no charge to IRI customers, regardless of the standalone product(s) licensed for execution and it is purely optional. You do not need to use the GUI to design or run the jobs for your product.
GUI Benefits include:
An IDE that creates, modifies, and runs all IRI job scripts
New job wizards, form dialogs, outline and syntax-aware editor
Metadata conversion, definition and discovery modules
Data source explorer that connects and interacts with RDB tables
Bulk offline reorg wizard using FACT, CoSort and DB Loaders
Allows use of other Eclipse plug-ins like BIRT, Subversion, JWT
Version control and teaming, metadata search/impact analysis
XMI data flow model for local, batch and remote job execution