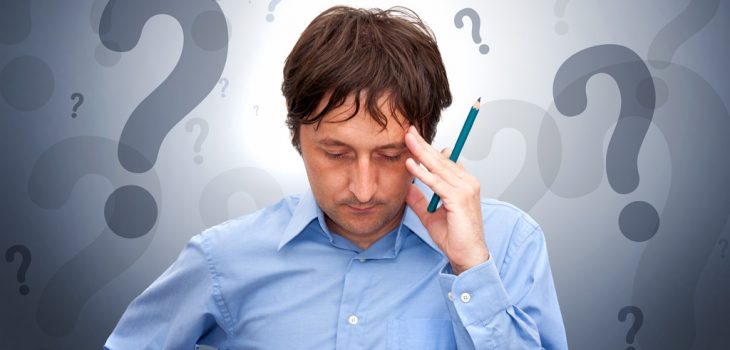 Imagine it's time to write a headline for your blog article. You just spent hours drafting, in your opinion, a masterpiece. You selected a great keyword or two as the basis of your subject and compiled some great content to make that keyword shine. You referenced some strong resources in your content and linked to powerful external sites with high quality scores and traffic. Your time has certainly been well spent; however you are still staring blankly at the screen and keyboard trying to structure the right headline that will capture it all and draw an audience. You are thinking, "How do I write a clever headline that will hook people?"
Well the secrets of great headlines were learned years ago. Writers, editors and publishers of all sorts of print vehicles over the years learned what types of headlines will grab an audience and make them read the story. Sure, it may have also helped that the headline was centered on the front page in big, bold print. But those newsmen would count on that headline to sell the paper. Those same ideas made their way into radio and TV news, as local anchors try to tease you into the next newscast.
So, what were their secrets to crafting a catchy headline? Well, these were shared with me from another professional with years of experience in channel marketing. I think he may have received them in a similar manner; passed down and shared over time. Here is what he called the seven headline hacks.
1. Threatening Headline – One way is to write a headline that keeps your readers up at night. Headlines like "The Shocking Truth About [Blank]" or "How Safe Is Your [Blank]". Widely used today in television news to warn you about what is in your food, water and what that bad auto mechanic is doing at his shop down the street. This method easily converts over as a great way to write a blog headline that will get an audience to read.
2. List Headline – I know I see these types of blogs all the time. The writer manages to make lists which are quick and easy to digest by the reader. "Top 10" lists or the "The 5 Laws of [Blank]" or even "7 Headline Hacks to Grab a Big Audience". All of these headlines intend to offer a quick overview of content that is useful and relevant.
3. How-to Headline – These are pretty self explanatory. The headline simply introduces the "How to" on a subject. Sometimes you can get clever and add some extra spin and present "How to" do something while doing something else. By adding another level of complexity, it may make your "How to" that more special.
4. Zen Headline – Here you are trying to offer your readers some piece of mind or the simpler life. It's almost the antithesis of threatening the audience. "Getting Rid of Your [Blank] Problem" or "Great Shortcuts for Completing [Some Tedious Process] in Record Time". These headlines are empowering and inspire hope in the reader that you have a solution to their problem or can make their life easier.
5. Piggyback Headline – These headlines allow the writer to capitalize on the success of other famous brands or thought leaders in their field. Headlines might read like "[Famous Person]'s Top Tips for [Blank]" or "The [World-Class Example] Guide to [Blank]". These headlines allow the author to use a big name that readers may want to emulate or a name that resonates with success that the reader already knows and would want to follow.
6. Mistake Headline – People like learning from others mistakes and these headlines celebrate that.  These headlines act as irresistible teasers from the masters who may or may not have already made the mistakes and now they are sharing their wisdom. Some example headlines might read like "Don't Do These 10 Things When You [Blank]" or "Do You Make These 5 [Blank] Mistakes?"
7. Comparison Headline – Here the author is able to make a comparison of products or concepts and give proof as to which one is better.  You would want to read why the Apple iPhone is better than the Samsung Galaxy and you would be ready to post comments if you did not agree with the author's conclusions.  This type of headline is engaging and surely inspiring to an audience that would be ready to comment for the side that they take.
You can see that there is certainly possible overlap from one headline type to another. Well, so what. As long as it gives you an idea on how to write an intriguing headline that grabs your audience and inspires them to engage with the blog you just spent hours drafting, it is all worth it.