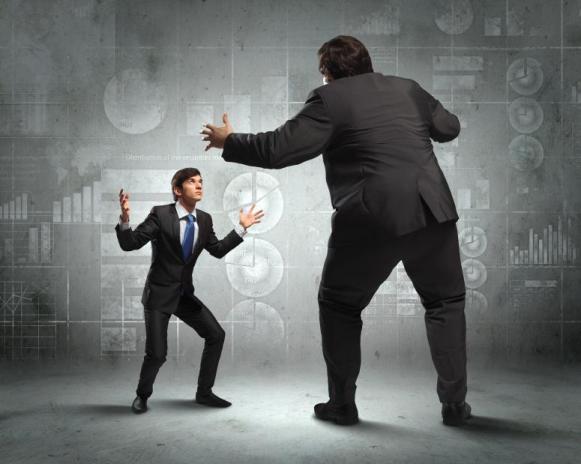 Very large legacy IT vendors, or what we'll call megavendors, provide valuable hardware, software, and services to companies worldwide. Often however, their technical approach, product roadmap, and price point will not be the best fit for your use case. There are also intangible and at times long-term, consequences of expanding megavendor footprints in your shop. See if you agree with these observations:
1. They Aren't Nimble Enough
Megavendor development and support priorities can vary by industry and geography. Even their resources may not deliver the solutions or SLA metrics you need. If you rely on the biggest vendor because your credibility is at stake, consider your credibility after you wait too long for mission-critical change.
Similarly, it is risky to conclude that comparable functionality to a legacy system is good enough, and thus rely on the same vendor to provide their next generation solution. Meanwhile, another vendor who cut their teeth in the new environment is more likely to have better expertise and expansive functionality.
Two examples: Mainframe JCL sort users who switched to CoSort when they moved to Unix got parallelism and join functionality first, while those who stayed with their legacy sort vendor were stuck with cryptic syntax, expiring leases, and less capability. In healthcare, Gartner recently observed that megasuite vendor offerings are immature relative to the best-of-breed vendors who will capture 60% of the rapidly growing 'provider population health management IT' market.
2. They Make You Lazy
Advertising, analyst research, and internal politics all feed the perception of a megavendor being best-of-breed. But bigger doesn't always mean better. So when your vendor proposes a vertically integrated, albeit disjointed, product suite, discount inertia as you decide direction.
Most megavendor product stacks grow through acquisition, not organic development. When their components do not work seamlessly, you work harder. Or when their 6-7 figure data warehouse ELT appliance transforms data inside their DB, you pay more for an inefficient design. A fully integrated data management environment running jobs in the file system on commodity hardware or Hadoop (like IRI Voracity) is faster, more elastic, and more affordable.
Remember that complacency comes from routinely following a megavendor's lead … a routine that can also end up dominating plans you could be making for better approaches. Analyze your critical business objectives, look for weaknesses with provided roadmaps, and compare megavendor offerings against creative internal options, as well as competing external choices.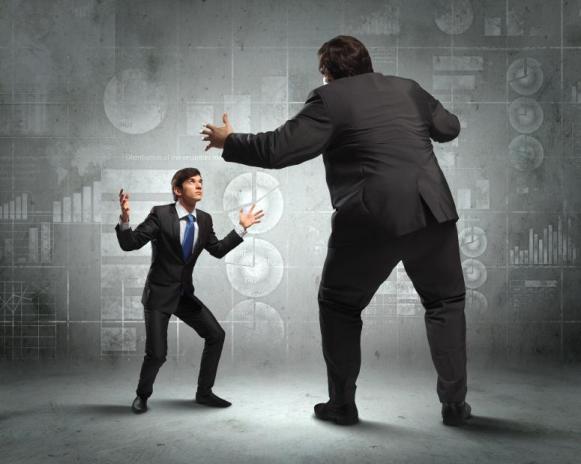 3. They Obscure Solutions and Pricing
Assess and determine your needs from the start. Vendors who help you meet those needs are a must. Megavendors rarely sell you only what you need, and they may not be the best to address the need(s) you have. Remember, if you spend a lot, you will have to justify that decision against later research that may contradict you. Make sure you are not spending too much to make things work efficiently, or at all, lest ROI elude you.
A megavendor's bureaucracy and well-trained sales team can create less-than-transparent pricing. Forrester analyst Mark Bartrick picks apart problems with megavendor licensing. One offers expensive and restraining platform models, and many no longer provide perpetual-use licenses (that won't get them any more money from you after the initial purchase).
In the long run, when subscription prices are high, it adds up. Consider Adobe's Creative Cloud model as an example — cheap upfront, but a year or two out and you've spent more money than you ever would have on a perpetual-use product or level subscription opex.
4. They Lock You In
Some vendors deliberately prevent you from leaving for a competitor by using proprietary programs, hardware devices, data formats, and cryptic metadata. They may even claim that the solutions you developed are their trade secret because you expressed them in their syntax or platform. These tricks are designed to make it next to impossible to convert without an expensive manual effort.
Consider the example of a legacy ETL tool. What would it take to migrate if you wanted faster, simpler, and/or less expensive operations? Before you commit to any vendor, research your avenues for future migration (e.g., can you re-platform your megavendor ETL tool with a technology like AnalytiX DS CATfx?). Get assurances that you are not locked in logistically, financially, or legally.
5. Value and Accountability Go Missing
Over reliance on a megavendor can create a lack of attention to the case for value and diffuse accountability for that value. It's important to specify, commit to, and communicate a plan that obtains more value from applications and analytics.
Think about the 'big insights' you're looking for from big data, for example. Are your vendor's required components something you need, can use in other areas, or afford to maintain down the road in terms of skills and updates? Starting with your own data lake and some simple data preparation and analytic tools may make more sense.
Although they might offer a broad range of solutions, megavendors rarely stand out in any significant way, except for their price tag. Consider your employees (and your budget) by being flexible, studying your needs, and finding more affordable or niche vendors who can better address them. Your shareholders or immediate supervisors will thank you.
The IRI Alternative
Purposefully unburdened by external debt and shareholders since 1978, IRI continues to be one of the few ISVs still delivering fair value for proven, organically-grown data management and protection software. The price points for CoSort (manipulation), FieldShield (data masking), and Voracity (data integration, et al) may keep them out of current magic quadrants, but not analyst recommendations, nor the short lists of solution architects and CIOs who need the software stack that most rapidly and affordably addresses their needs.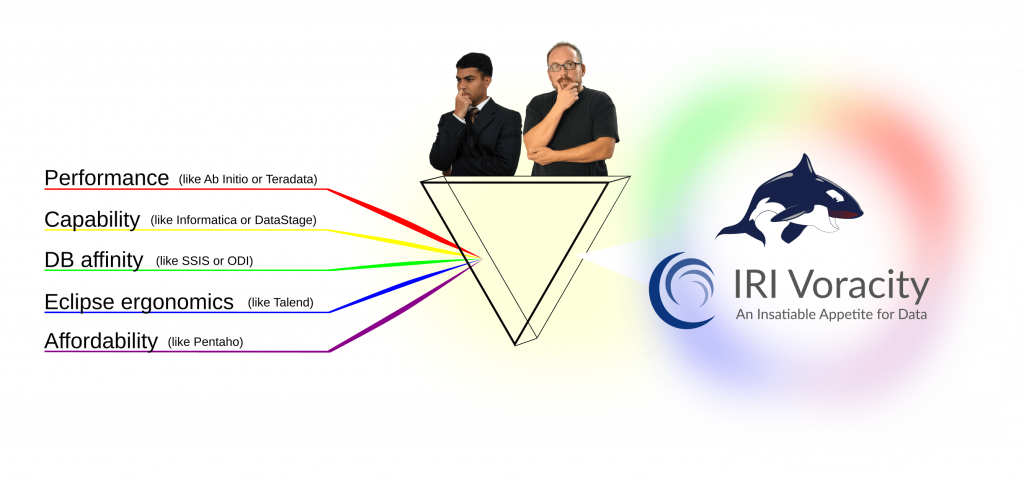 If you can break out of the trap of "lazy loyalty," as Gartner terms it, you can better control your IT roadmap, save money, and use more agile (and compliant) data management to improve your business outcomes.