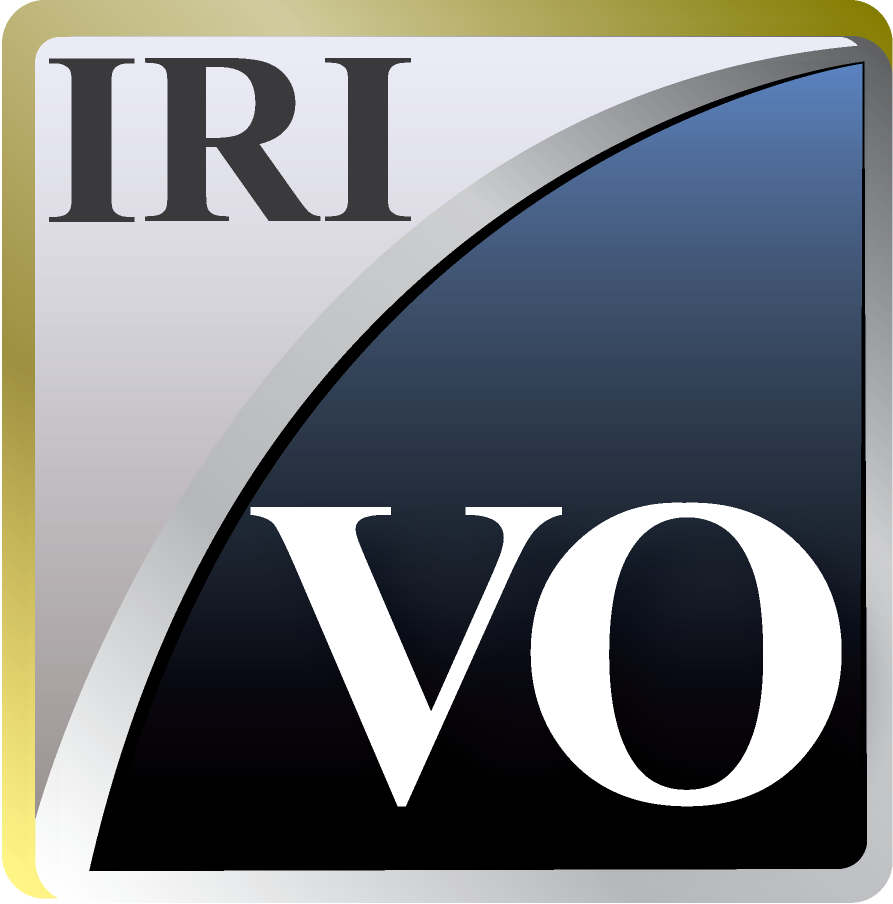 IRI Voracity (Platform)
Discover, Integrate, Migrate, Govern, Analyze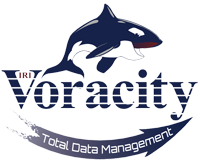 Voracity is the only end-to-end data management platform with proven speed, ease-of-use, and affordability.

Use Voracity to: accelerate insights, speed or leave legacy DBs and ETL tools, protect PII and comply with privacy laws, create test data, blend and prepare data for analytics, and manage data and metadata.

With Voracity, you can stop buying speciality software AND more hardware every time your data or solution needs change.
The new IRI Voracity® total data management platform combines data discovery, integration, migration, governance, and analytics in a managed metadata framework built on Eclipse™. Voracity leverages the proven performance of IRI CoSort or Hadoop MR2, Spark, Storm or Tez engines for speed and elasticity.

Voracity not only meets the data volume, variety, velocity and veracity challenges of digital business, it enables collaboration between IT and business users with embedded BI and tie-ups with other visualization platforms.

Speed (6-12X) OR leave legacy ETL tools (automatically) and save 5-50X the cost. Replace BI, CDC, data masking, preparation, profiling, quality, and test data tools.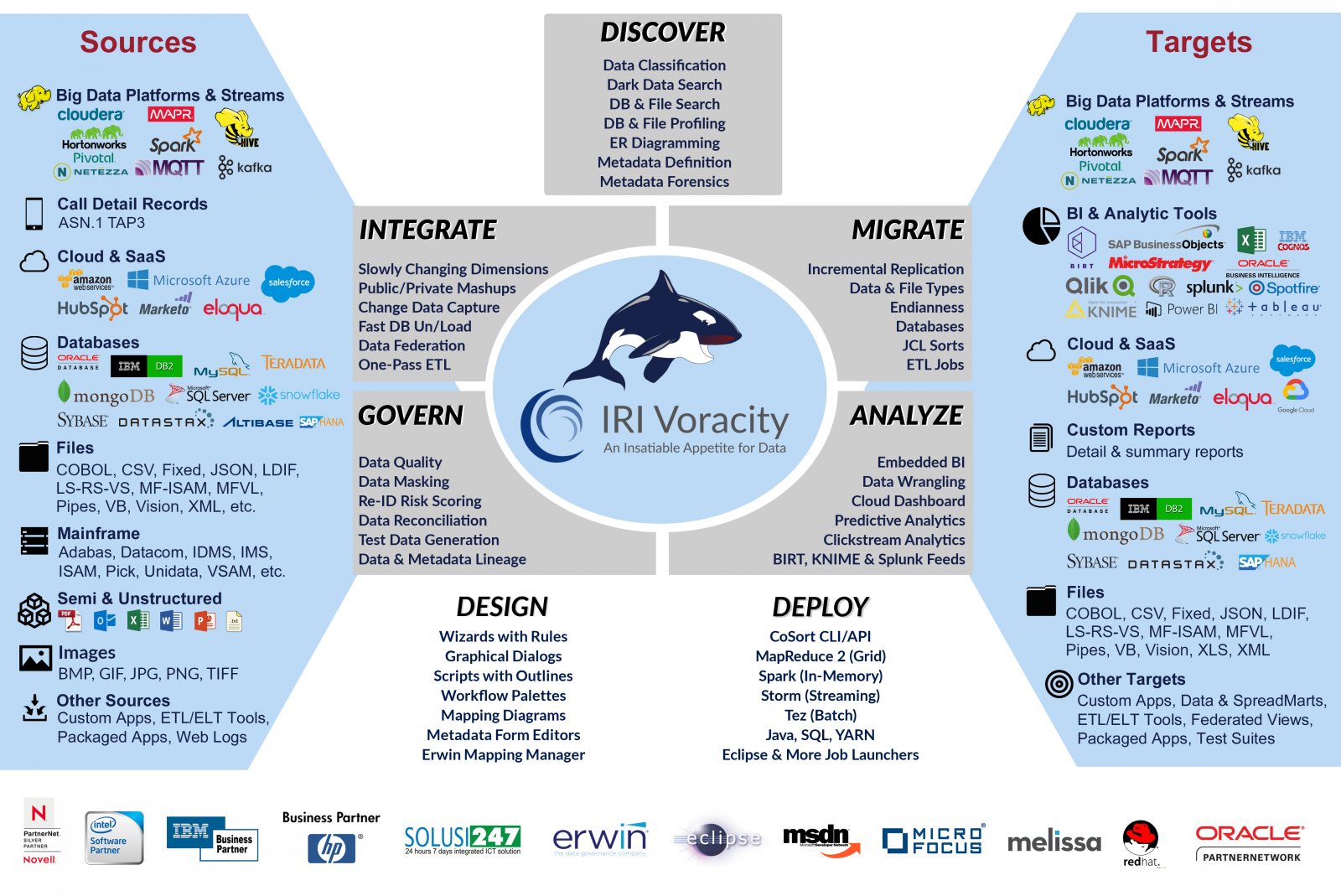 ---
Voracity Use Profiles
Big Data Analytics

Voracity engines power CDR DWs, clickstream and IoT analytics, and billing and batch jobs. Learn more about your customers and promote what they want.
ETL Modernization

Voracity combines and optimizes data transformations with CoSort or Hadoop engines. Speed or leave legacy ETL tools with automatic metadata conversion.
Data Governance

Voracity finds data, captures changes, improves quality, and masks PII, in multiple sources. Discover, cleanse, and comply with data privacy laws.
---
Consider IRI Voracity if you are a:
CDO who wants a simple, standard foundation for digital business
CFO tired of writing big checks for megavendor ETL and specialty tools
CIO who knows DB/ELT appliances are inefficient and expensive
CISO who wants sensitive data found and masked, then verified
DBA trying to accelerate, migrate, or prototype a VLDB
DW/BI or big data architect longing for simpler ways to design and run
business user needing a unified, reliable view of master/customer data
data scientist trying to locate, clean, and analyze disparate data faster
developer who needs to build, speed, test, and/or benchmark applications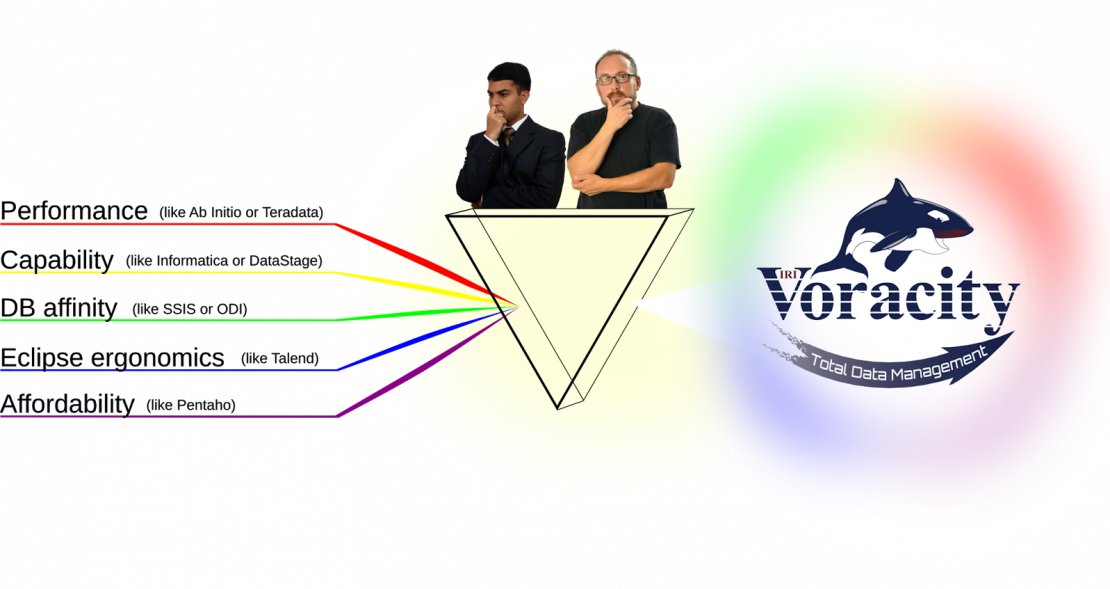 ---
What Others are Reading
Schema Migration: DB to DW
Convert conventional database schema into a star schema for warehouse operations.
ETL vs. ELT: You Decide
Transforming data inside or outside a database? Weigh speed, support, and spend.
Request More Information