Centralize and Accelerate Data Delivery
The IRI Data Manager suite comes with you all the tools you need for faster data manipulation and movement.
Use Cases
The IRI Data Manager suite's constituent products address: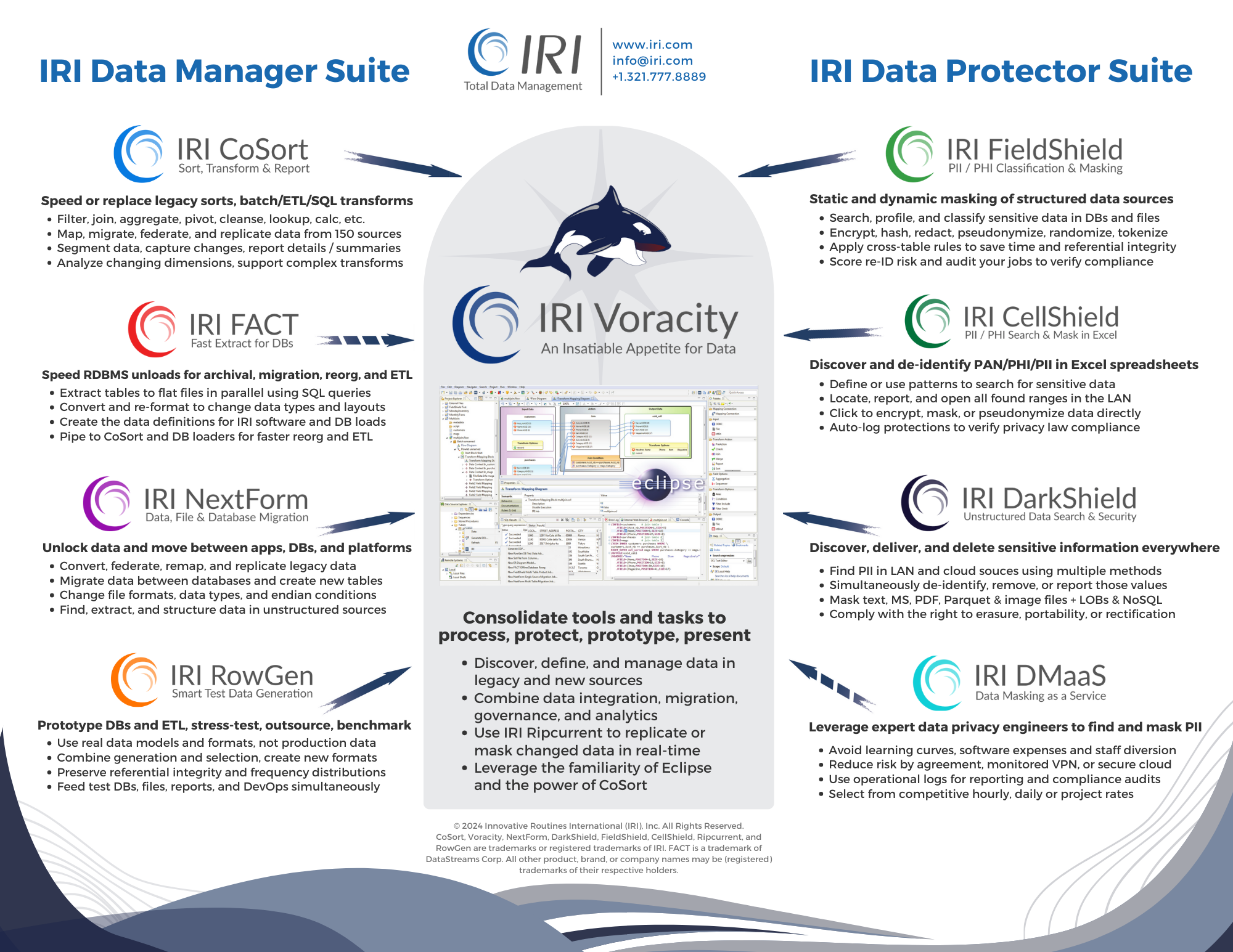 Flexible and Affordable Licensing
Licensing costs depend on which of the tools you need and the hardware on which they run.
Note that the SortCL program in CoSort is the parent technology for NextForm, so you do not need to license it separately if you already have CoSort or the IRI Voracity platform.
Similarly, the current SortCL executable will run IRI FieldShield and IRI RowGen jobs. This means you do not have to license the IRI Data Protector suite separately if you use Voracity or CoSort and the IRI Workbench and need production data masking or test data generation. However, there may be some additional support factors depending on the complexity of your requirements.