Overview
Embedded BI
BI Tool Acceleration
BIRT (Eclipse BI) Integration
As you think about your current business intelligence (BI) operations and analytic requirements, consider:
| if your ... | what if you could ... |
| --- | --- |
| reporting windows are shrinking amid data that has become too big (volume) or complex (variety) | remove the burden of data integration from your slow BI layer, or report directly within an fast, heterogeneous data staging product? |
| data flows are brittle, difficult to understand, or hard to audit | discover, define, modify, version-control, and log your 'information build' processes in Eclipse? |
| back-end approaches to protecting sensitive data interfere with reporting | address security concerns centrally for all BI apps (via field-level data masking, encryption, etc.)? |
| data is decentralized, redundant, and out of sync in multiple reporting applications | integrate, stage, and franchise (pre-package) re-useable data subsets in one job script and I/O pass? |
| methods to de-duplicate, cleanse, and capture changed data are inefficient | use the same tool to filter, scrub, and deliver only refreshed data for visualization? |
| current presentation layer is too complex or expensive for enterprise deployment | have one affordable, integrated product suite for big data transformation and reporting? |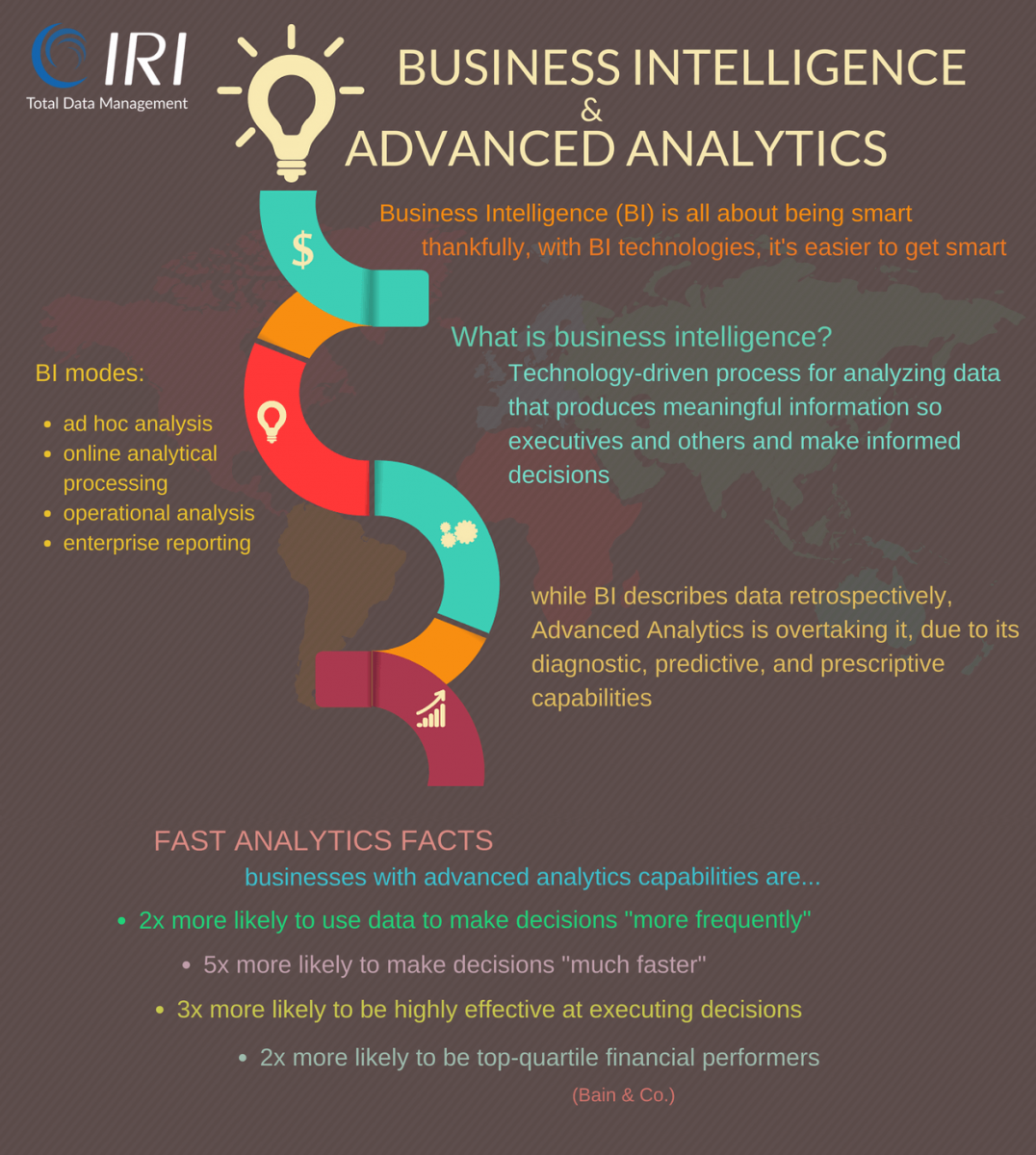 Make your front-end reporting and analytic applications faster, more dependable, and easier to keep in compliance. Improve the response times of your BI tools, SOA platforms, web services, and modeling jobs.
The IRI Voracity platform, the IRI CoSort product -- and particularly the Sort Control Language (SortCL) program the share -- rapidly prepare big data for BI and analytics. Use CoSort to:
integrate, cleanse, and stage (transform) massive amounts of structured and unstructured data
protect data with masking, encryption, and other functions at the field level
And in that same job script and I/O pass, render your results in:
OR
smaller, cleaner chunks of data in CSV, XML, or DB targets for analytic and BI tools.
IRI also partners with BI vendors like Actuate, The BIRT Company. The combination of CoSort data preparation and BIRT data presentation capabilities in the same Eclipse GUI allows IT and business users to work together, and to integrate, stage, mine, and visualize data in one familiar place.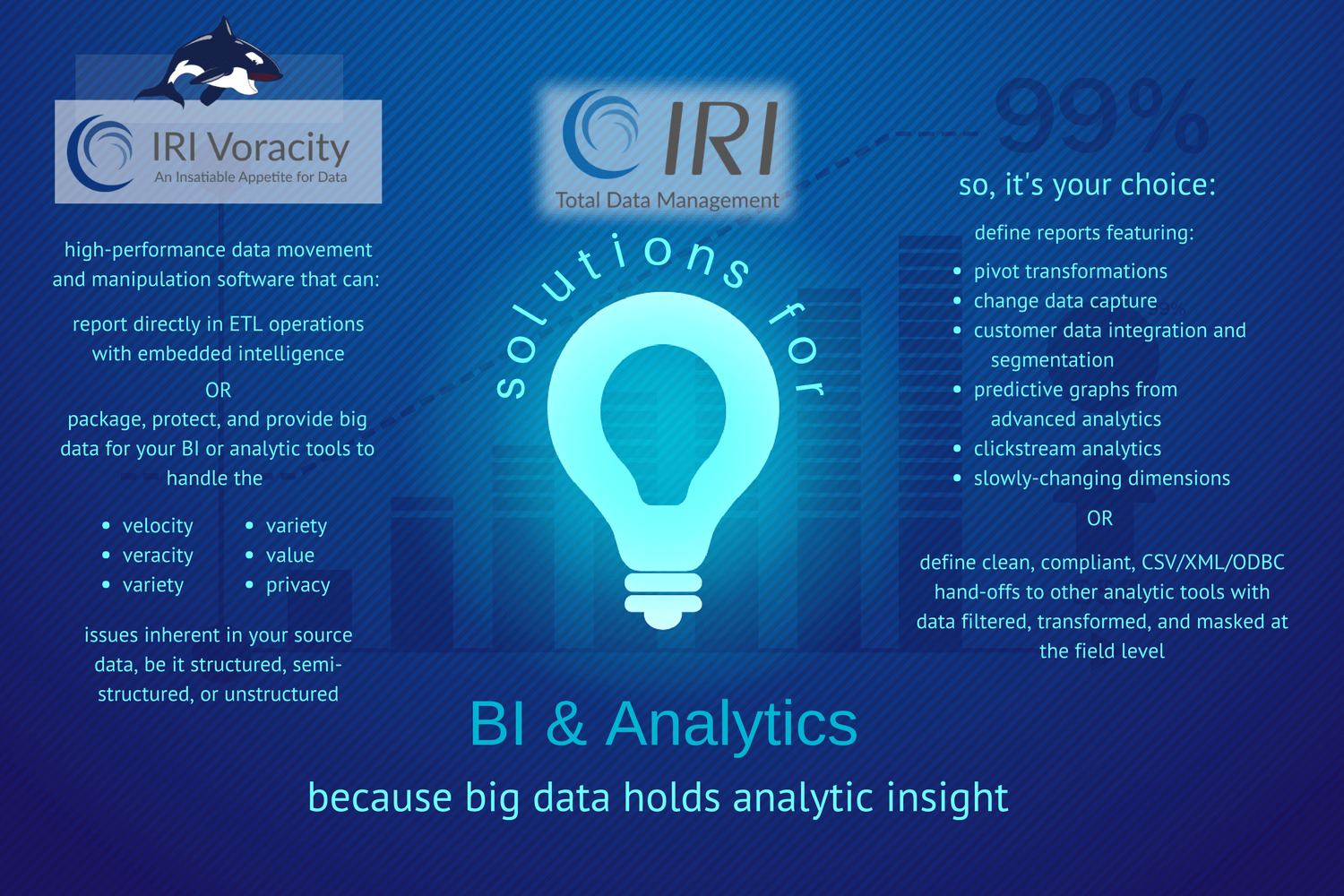 Request More Information