Overview
Embedded BI
BI Tool Acceleration
BIRT (Eclipse BI) Integration
Are your...
reporting windows shrinking amid big and complex data?
IRI tools remove the burden of data integration from your slow BI layer and report directly within an fast, heterogeneous data staging product
data flows difficult to understand or
hard to audit?
IRI tools discover, define, modify, version-control, and log your 'information build' processes in Eclipse
back-end approaches to protecting data interfering with reporting?
IRI tools address security concerns centrally for all BI apps (via field-level data masking, encryption, etc.)
data decentralized, redundant, or out of sync in multiple reporting applications?
IRI tools integrate, stage, and franchise (pre-package) re-useable data subsets in one job script and I/O pass
methods to de-duplicate, cleanse, and capture data inefficient?
IRI tools use the same tool to filter, scrub, and deliver only refreshed data for visualization
current presentation layers too complex or expensive for enterprise deployment?
IRI tools are in an affordable, integrated product suite for big data transformation and reporting
Make your front-end reporting and analytic applications faster, more dependable, and easier to keep in compliance. Improve the response times of your BI tools, SOA platforms, web services, and modeling jobs.
The IRI Voracity platform, the IRI CoSort product -- and particularly the Sort Control Language (SortCL) program they share -- rapidly prepare big data for BI and analytics:
integrate, cleanse, and stage (transform) massive amounts of structured and unstructured data

protect data with masking, encryption, and other functions at the field level
In that same job script and I/O pass, render the processed data in:
custom reports with built-in manipulations and layout customizations
safe, clean CSV, XML, or DB subets for analytic and BI tools
custom BIRT visualizations in the IRI Workbench GUI, built on Eclipse™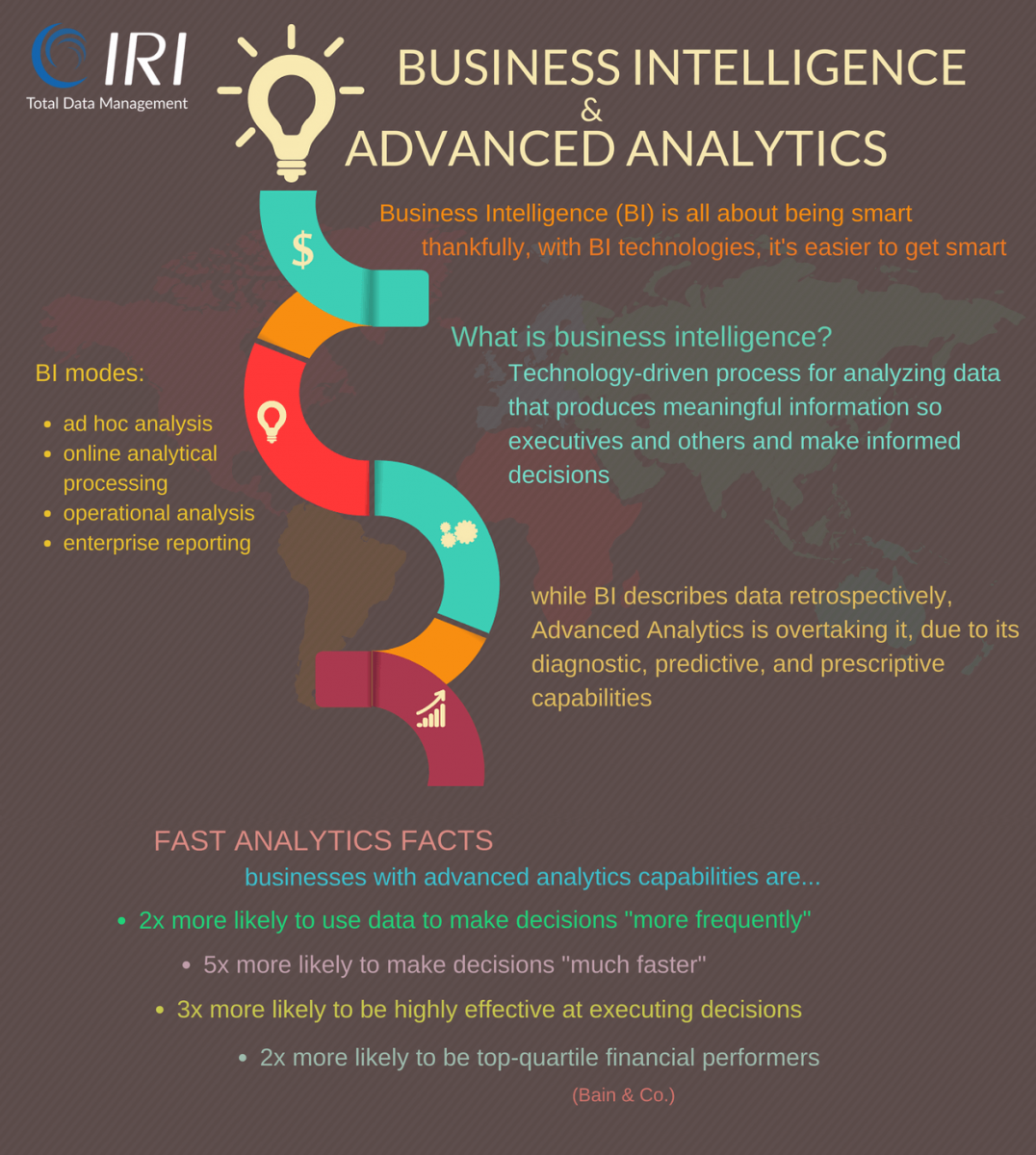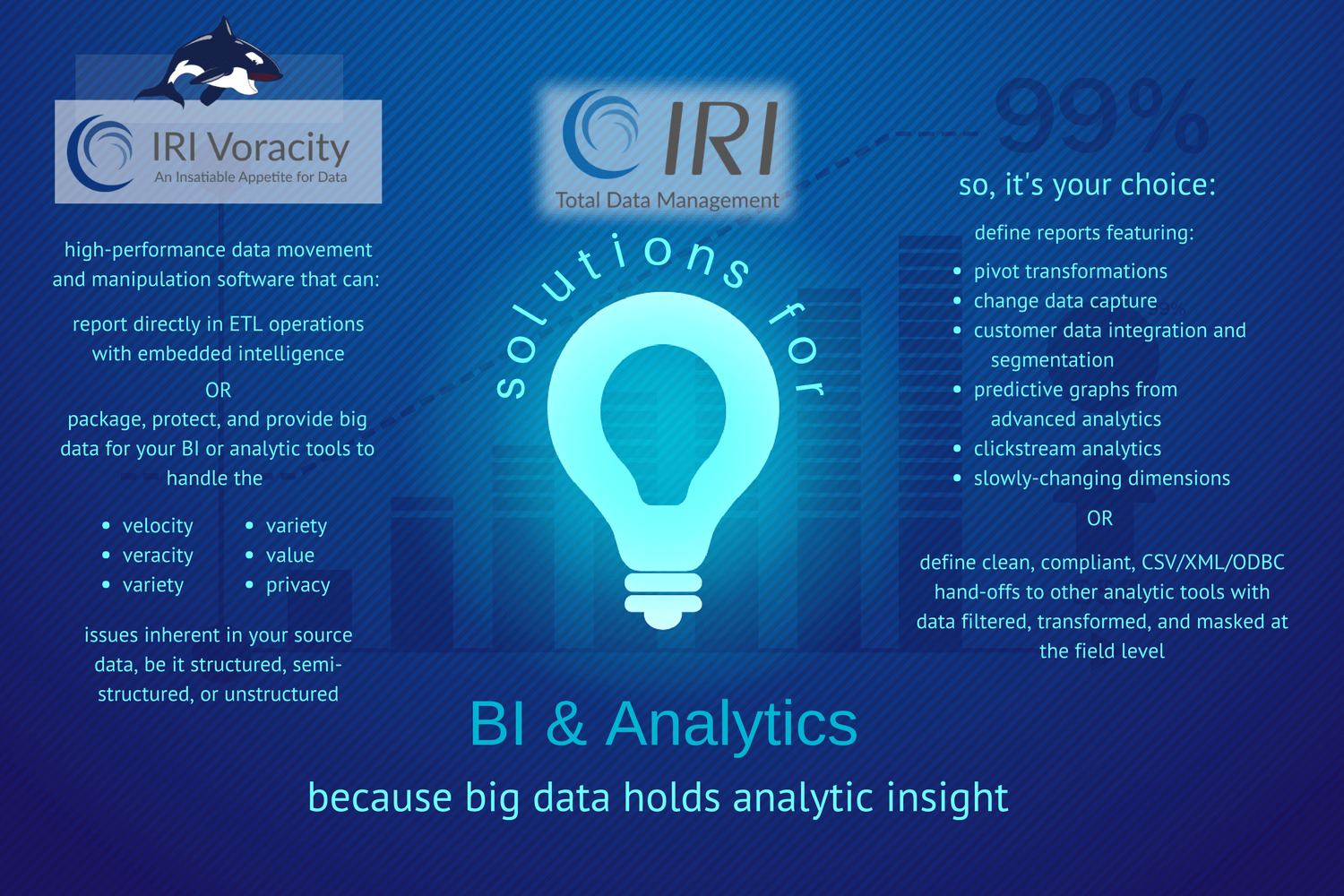 Request More Information