Overview
Speed Your ETL Tool
Leave Your ETL Tool
Build New ETL
Beyond ETL
ETL Tool Migration
The cost of both legacy and open source ETL tools has now become too high to justify keeping them, or starting more projects with them.
They also cannot perform well when data volumes exceed memory. That means more hardware and infrastructure costs. And, their complexity means more consulting costs.
AnalytiX DS Code Automation Template frameworks (CATfx) and LiteSpeed Conversion services provide a proven Software as a Service (SaaS) solution for converting ETL jobs and metadata between platforms.
IRI, The CoSort Company, the leader in fast, affordable data manipulation has successfully partnered with AnalytiX DS, the leader in metadata-driven automation so you can rapidly convert the mappings in your legacy ETL tool to faster, cheaper, and simpler jobs in IRI Voracity.
Within a few weeks or months, you can re-platform your legacy ETL projects to faster, more ergonomic, more extensible -- and much more affordable -- IRI Voracity ETL jobs from:
Ab Initio

Actian/Pervasive Data Integrator

IBM InfoSphere DataStage

Microsoft SQL Server SSIS

Oracle Data Integrator

Oracle Warehouse Builder

Pentaho Data Integrator

SAP BODS

SQL and PL/SQL procedures

Talend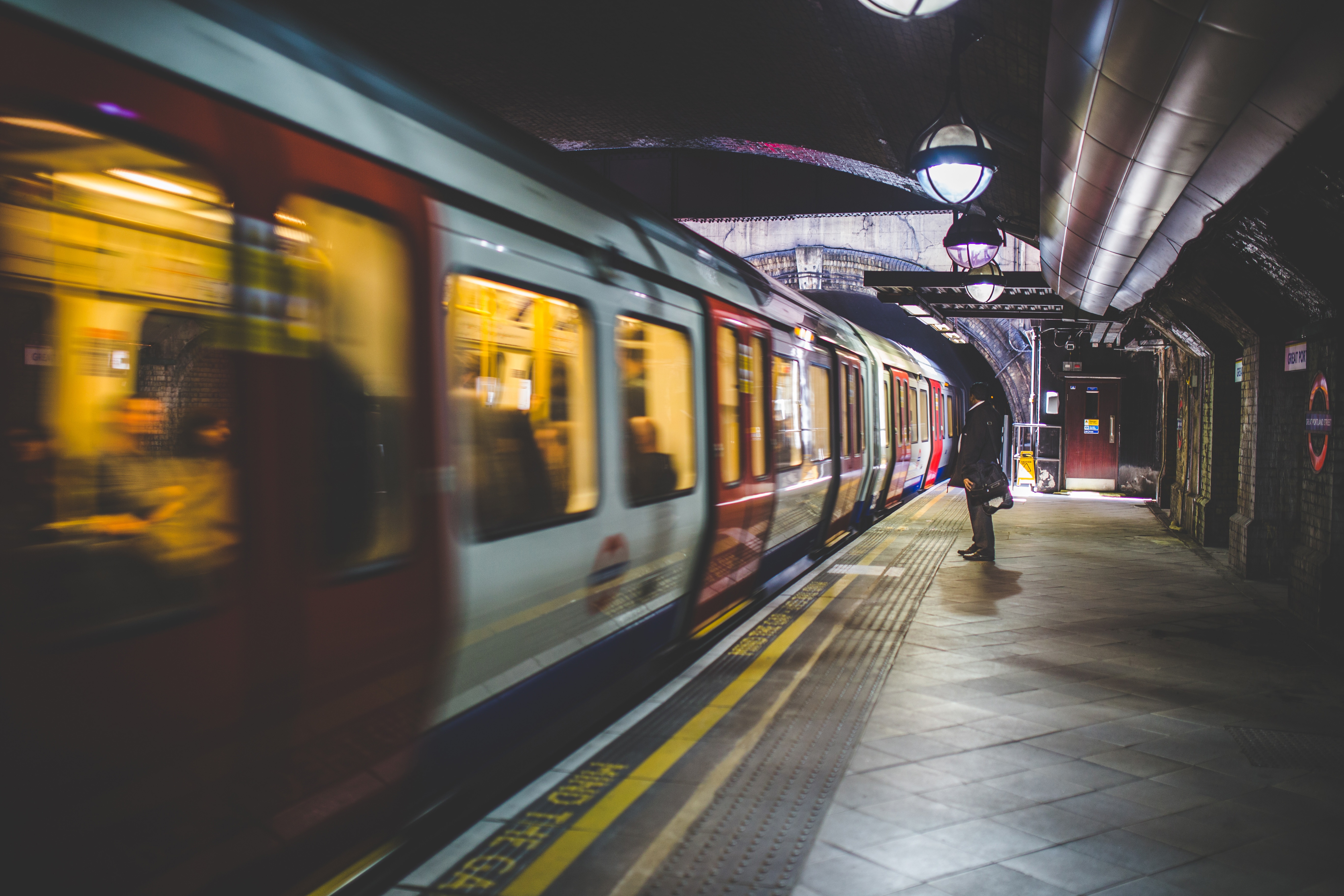 Voracity is a modern data integration and data life cycle management platform that combines data discovery, integration, migration, governance, and analytics in Eclipse. Voracity is powered by IRI CoSort or seamless MapReduce 2, Spark, Spark Stream, Storm, or Tez execution.
Also, if part of your strategy is to reduce costs by eliminating high-cost database platforms like Teradata or Netezza, you can also use AnalytiX DS and Voracity automation to accelerate these migration processes in parallel.
Discover the power of Voracity combined with AnalytiX DS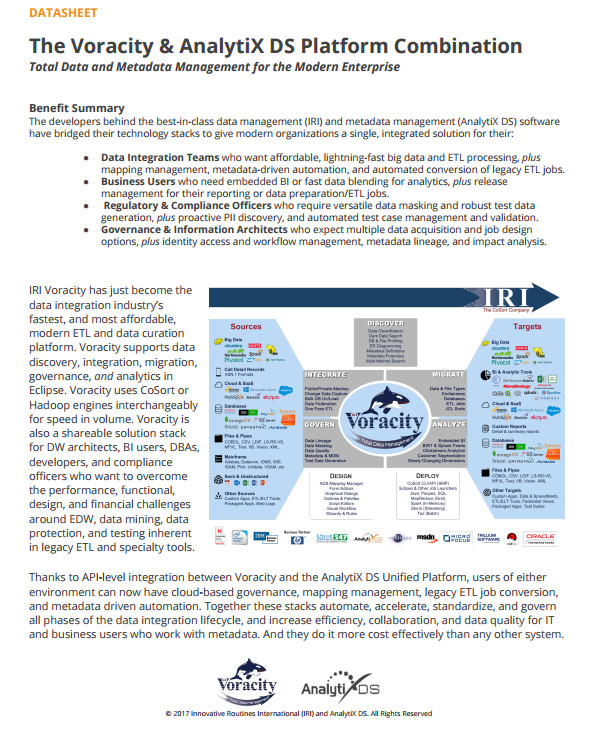 Find out why Voracity -- built on Eclipse and powered by CoSort or Hadoop -- is a better data management platform than the slower, more complex megavendor ETL tool you can finally leave.
Request More Information