Voracity
Overview
Features
Technical Details
GUI
Platforms & Pricing
Why It's Better
Resources
IRI Voracity® Manages and Manipulates Big Data.
Faster, Easier-to-Use, and More Affordable then Megavendor ETL Suites
COMPETITIVE ADVANTAGE IS NO LONGER FIRST TO MARKET; IT IS FIRST TO VALUE

"A majority of data management professionals see competitive advantage and business performance as determined by the value of your data. However, early adoption of lower cost, higher performance data capabilities does not guarantee success (as seen with first generation implementations of big data and cloud platforms that languished in pilot stages). Today, fast followers can take advantage of more mature, modern, and packaged data solutions that require less coding, less integration, and lower cost to performance."

- Forrester Research, "Your Business Is Only As Fast As Your Data"
Voracity is the only affordable data management platform that DW, BI, and GRC teams can share.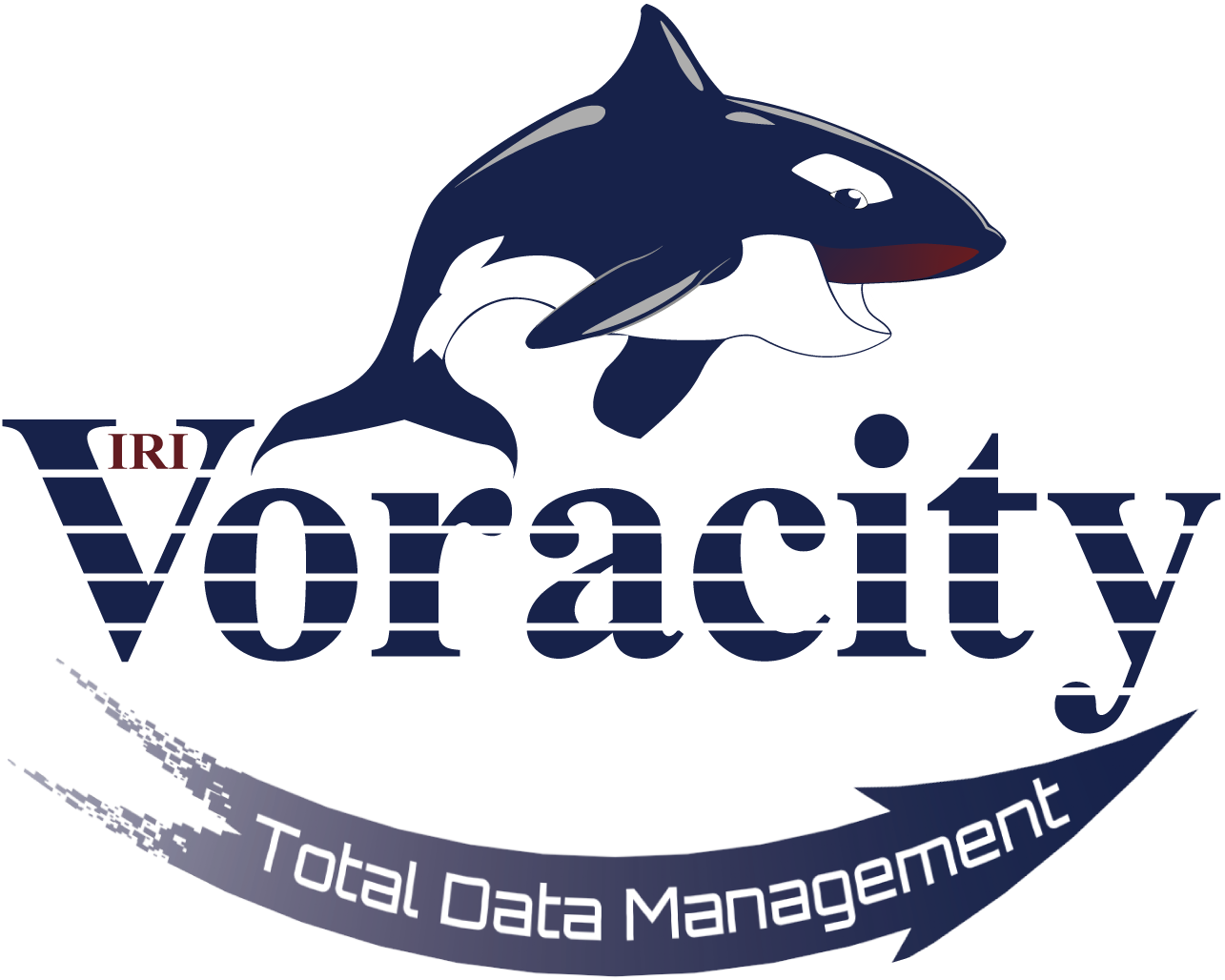 Voracity is what you've been waiting for ... a single, intuitive, and price-performant platform built on Eclipse™ for data discovery, integration, migration, governance, analytics, and curation (DLCM). Voracity bends ETL megavendor and specialty software cost curves, and the complexity and risk profiles of disjointed Apache projects.
Through its Eclipse GUI, IRI Workbench, Voracity can manipulate, migrate, mask, munge, and make multiple uses of, internal and external, structured and unstructured, data sources: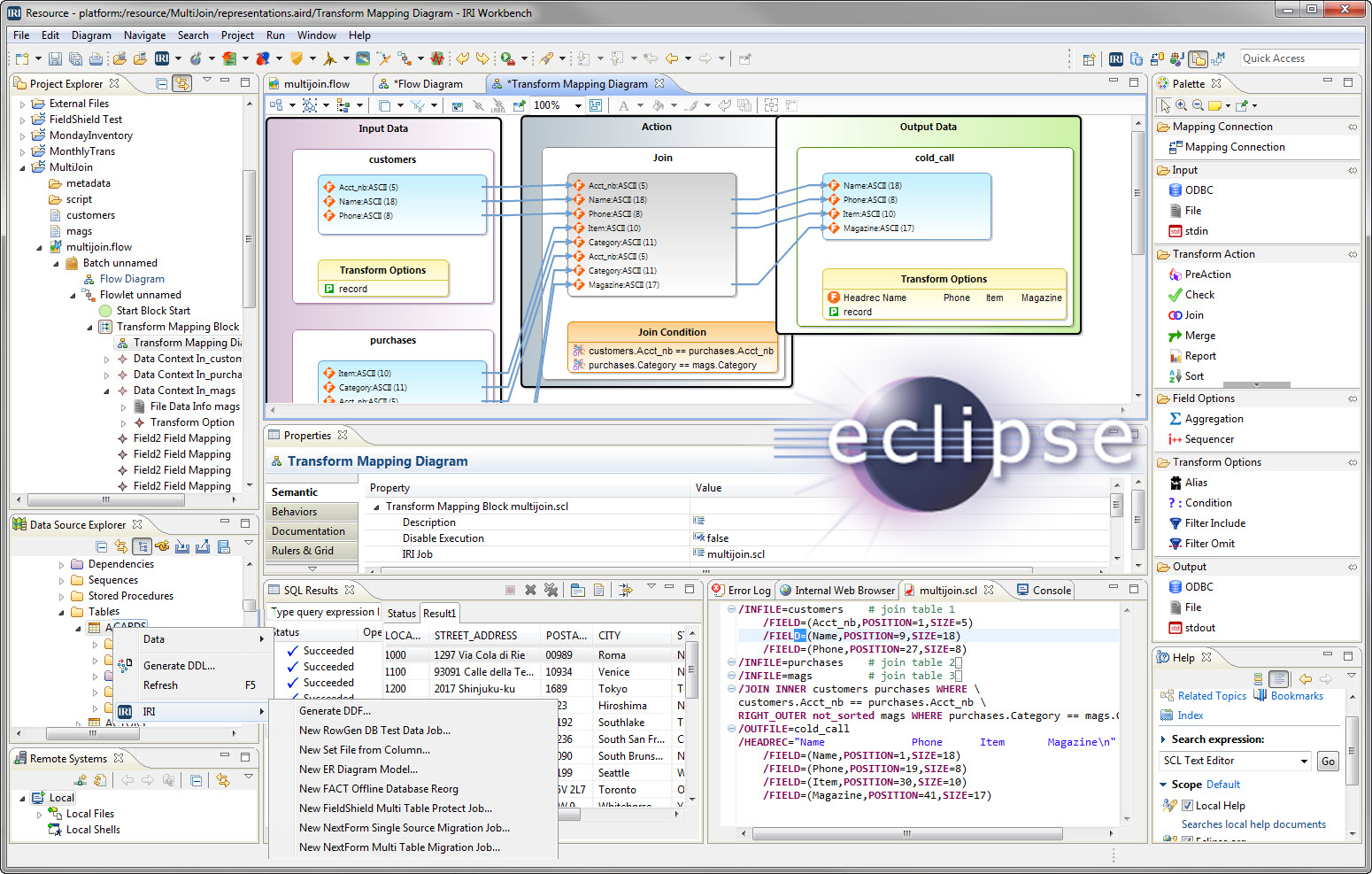 Voracity combines the data movement and transformation capabilities of CoSort, multiple Hadoop deployment options, the ergonomics of Eclipse, and seamless third-party technology integrations, to perform, consolidate, and speed a full range of data and enterprise information management activities.
A One-Stop, Full-Stack, Data Solutions Platform
Explore the features in Voracity for enterprise data:
With Voracity, you have a cohesive, compliant, comprehensive platform that almost everyone can use and collaborate in to acquire, analyze, and action data ... resulting in a freer flow of data and metadata between business, people, and things, and more confidence and agility along your data value chain.
IRI Voracity is the only organically grown, fully integrated platform available for data lifecycle management. It's the only data management suite seamlessly leveraging the proven manipulation performance of CoSort and Hadoop with the ergonomic familiarity and functional extensibility of Eclipse. And it's the only one with every job design, deployment, and management option provided in a single GUI.
Request More Information