Overview
Discover & Define
Design & Develop
Debug & Deploy
Display & Deliver
DLCM
Through its Workbench GUI, IRI Voracity® offers more data display and delivery options than any other platform, and all in one place.
In the same Eclipse IDE, Voracity gives you everything you need to prepare, present, and provide comprehensive, custom results for production or prototype data ... for all the right people in all the right formats.
Display
As opposed to ETL-integrated BI (which is inefficient), Voracity is BI-integrated ETL on steroids. Use any combination of these options to meet your visualization needs and budget:
Voracity users can design custom detail and summary reports in the same pass with filtering, transforming, calculating, and masking data. Embedded predictive analytics are also possible.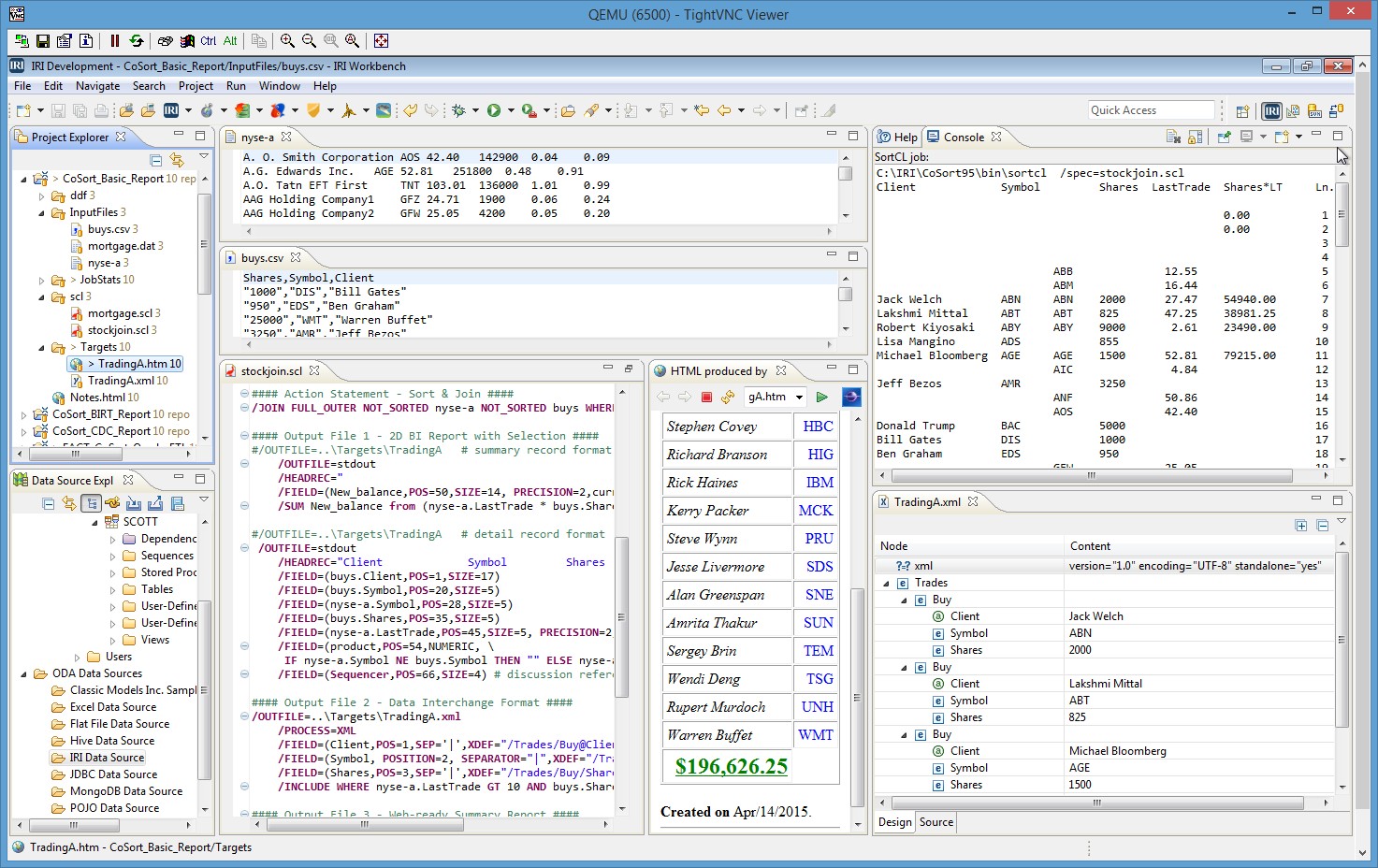 Create multiple reports in one script. The simple syntax is also supported by IRI Workbench GUI job creation wizards, plus mapping and worfklow modeling diagrams.
Use Voracity to feed data to BIRT reports in Eclipse, statically or dynamically. Either method is a fast, inexpensive, and seamless way to prepare and present data.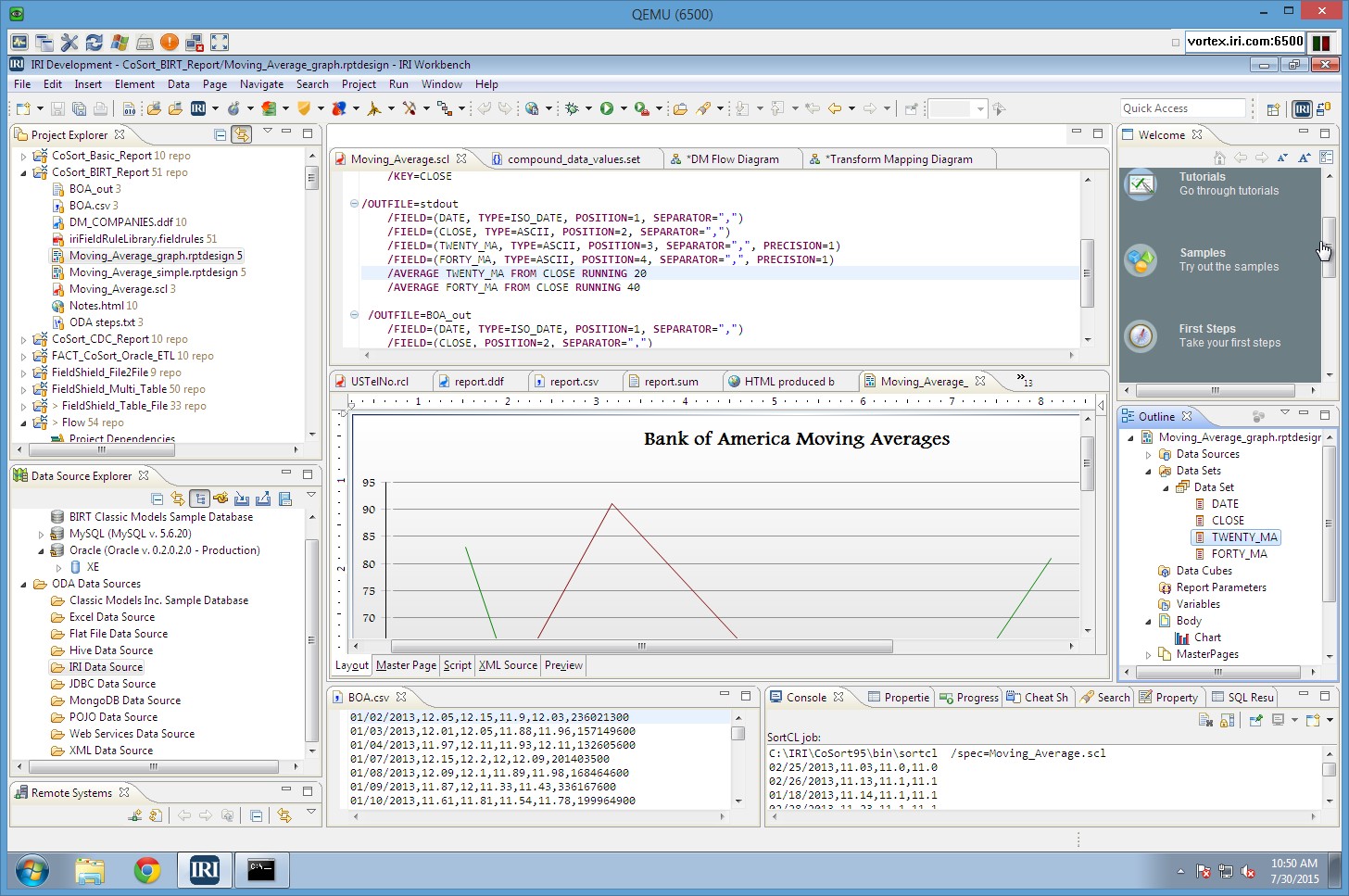 Produce CSV or table targets BIRT can import, or better yet, specify IRI as the ODA data source and BIRT will read your output field names and values in RAM at reporting time.
Use Voracity to franchise integrated, cleansed, and masked data to your visualization tool. Unlike with ETL in their BI layer, your data is ready fast, and it's reusable.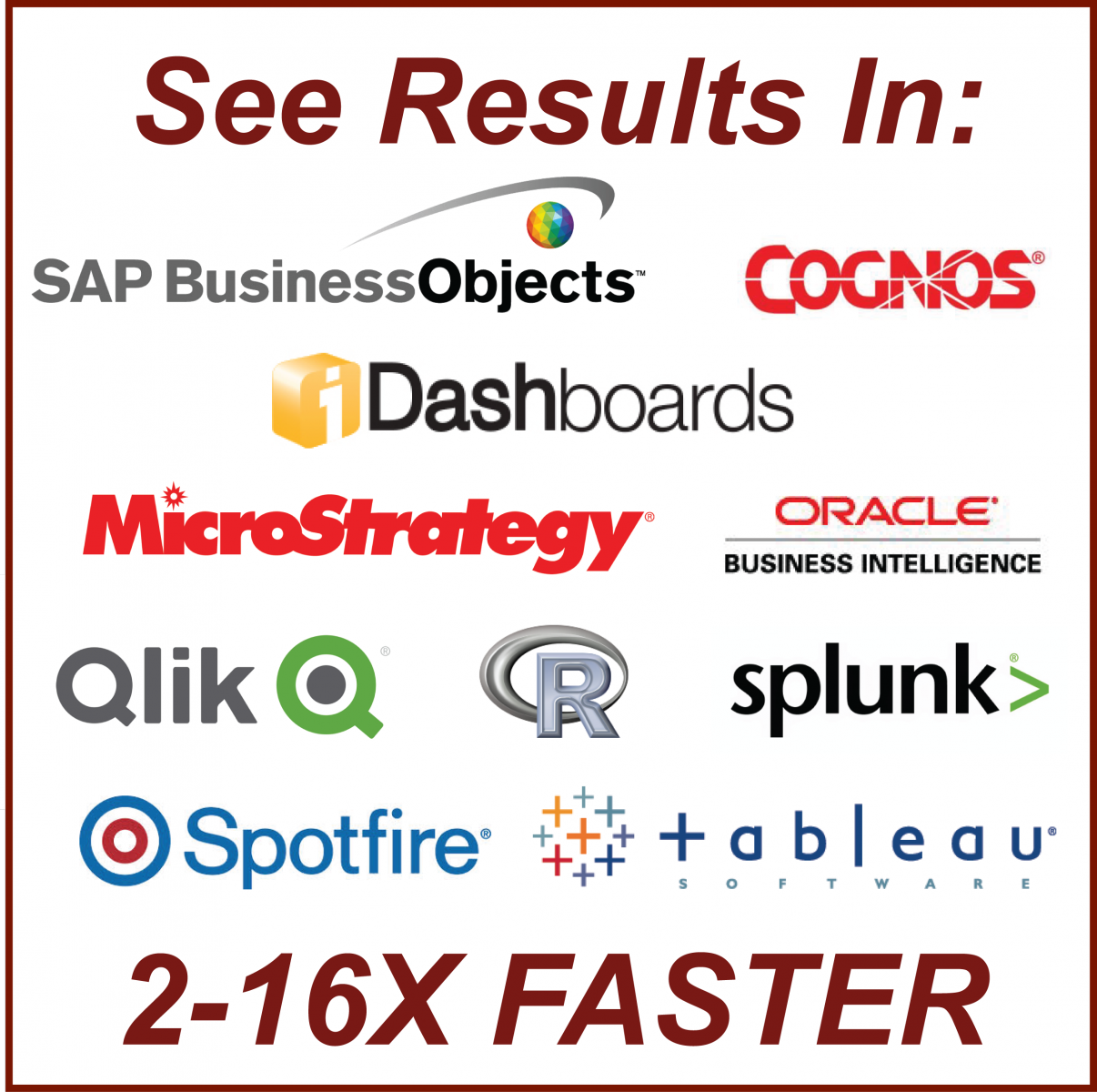 Produce CSV, XML or table targets in CoSort or Hadoop. See the benchmarks, benefits, and best practices for several BI and analytic tools in this section of the IRI blog.
Voracity can also drive data into Splunk through an add-on, serve up partner dashboards in the cloud through its internal web browser, and feed and govern data lakes, IoT, and other streaming data in partner analytic platforms.
Deliver
Voracity has the rare ability to produce any number of database, file, and custom report targets -- with real production or realistic test data results -- in all kinds of legacy and modern formats at the same time. This saves design time, and execution time by consolidating more work into the same jobs and I/O passes.
Review this schematic to understand all the targets your Voracity jobs can feed in the same GUI-designed pass: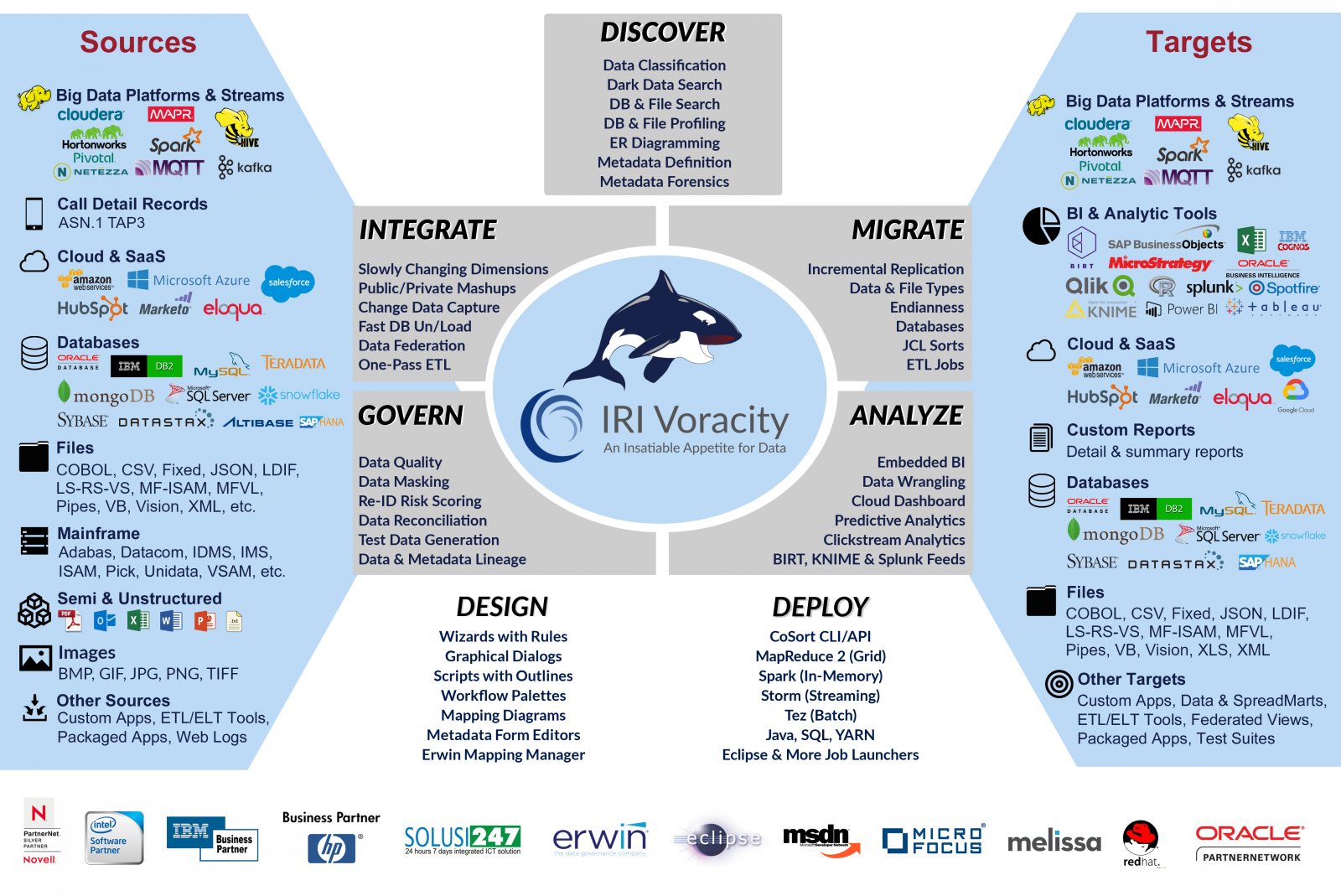 Request More Information