Overview
Discover & Define
Design & Develop
Debug & Deploy
Display & Deliver
DLCM
Through the Workbench GUI, IRI Voracity offers more data display and delivery options than any other platform, and all in one place
In the same Eclipse IDE, Voracity gives you everything you need to prepare, present, and provide comprehensive custom results for production or prototype data .. for all the right people in all the right formats.
Display
As opposed to ETL-integrated BI (which is inefficient), Voracity is BI-integrated ETL on steroids. Use any combination of these options to meet your visualizations needs and budget:
Voracity can also be used to do some predictive analytics in its own right (with simultaneous preparation and graphing), or Kafka-feed streaming analytic partner platforms like JupiterOne.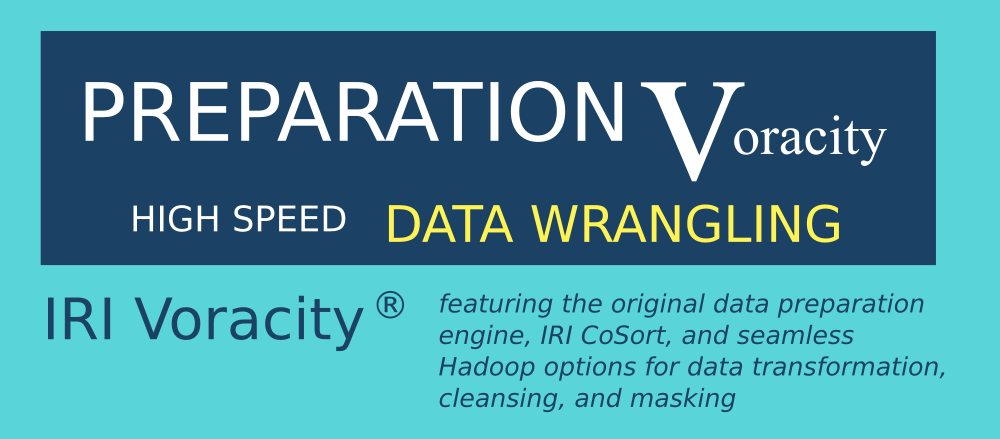 Deliver
Voracity has the rare ability to produce any number of database, file, and custom report targets -- with real production or realistic test data results -- in all kinds of legacy and modern formats at the same time. This saves design time, and execution time by consolidating more work into the same jobs and I/O passes.
Review this schematic to understand all the targets your Voracity jobs can feed in the same GUI-designed pass: