Learn More
Learn more about the Data Protector suite from this product feature-matrix and in the slide deck below.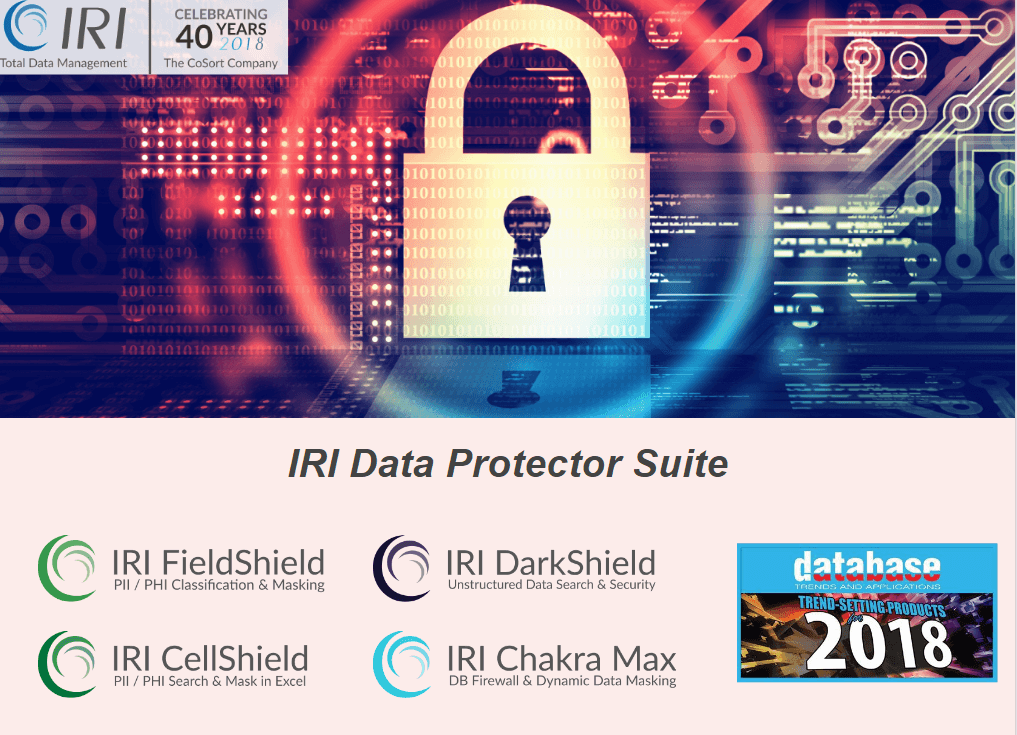 ​
More Data Security Solutions
Data Masking as a Service
Let IRI experts handle your data masking needs. No matter where your data may be, we can help your company comply with data privacy laws and avoid costly data breaches.
Learn More
Unstructured Data Sources
Data privacy laws don't discriminate. IRI and partner technology can find and redact PII and other sensitive values in PDFs, Microsoft documents, and other unstructured files.
Ask Us
Use Cases
The IRI Data Protector suite's constituent products address:
These data-centric security solutions are also critical complements to device and perimeter (network) security solutions which cannot address insider misuse. Licensing costs depend on which tools, and how many hostname or DB instance licenses, you need.