Overview
Prepare
ODA
Templates
OpenText Analytics
Open Data Access (ODA) is what allows BIRT and IRI CoSort's SortCL data transformation (and masking) program to communicate at reporting time.
Through the ODA connection, BIRT reads and runs the SortCL script of your choice so you can create reports and charts of endless design possibilities. This diagram shows the basic flow of data from the original file, through SortCL, and to BIRT: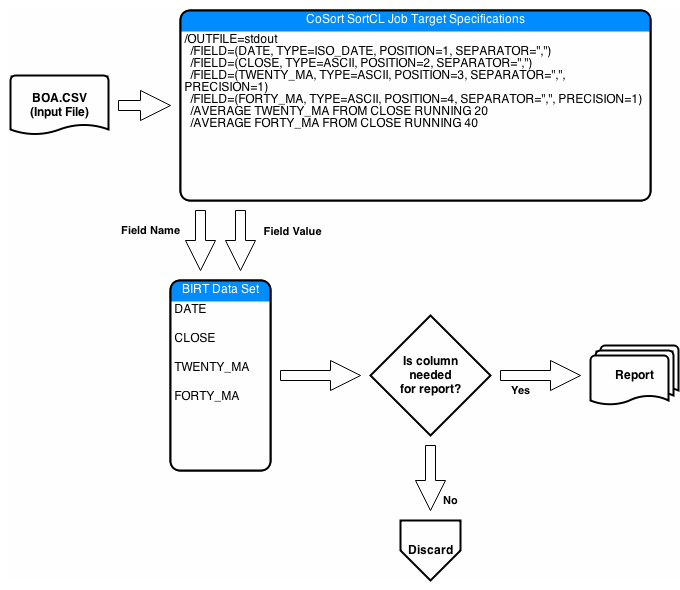 Since running a report runs the SortCL script, any changes made to the script are effortlessly added to the report. Simply make your change, save it, and refresh or re-run your report. There is no need to re-create the connection or change anything else.
Request More Information