Overview
Prepare
ODA
Templates
OpenText Analytics
BIRT reports can now make direct use of the data that all IRI software [using the Sort Control Language (SortCL) program as its foundation*] rapidly prepares. BIRT templates, or report designs, can be simple or complex.
The sample reports below both used the same input data and a Voracity or CoSort SortCL job script. The source data was the closing prices for Bank of America stock in September 2013. Windowed aggregate lag functions in SortCL were used to create 20-day and 40-day moving average intersections. Moving standard deviations are also supported.
The BIRT report below shows a basic columnar layout with headers to organize the data:

This next BIRT report graphs the same results in a way users can more readily understand: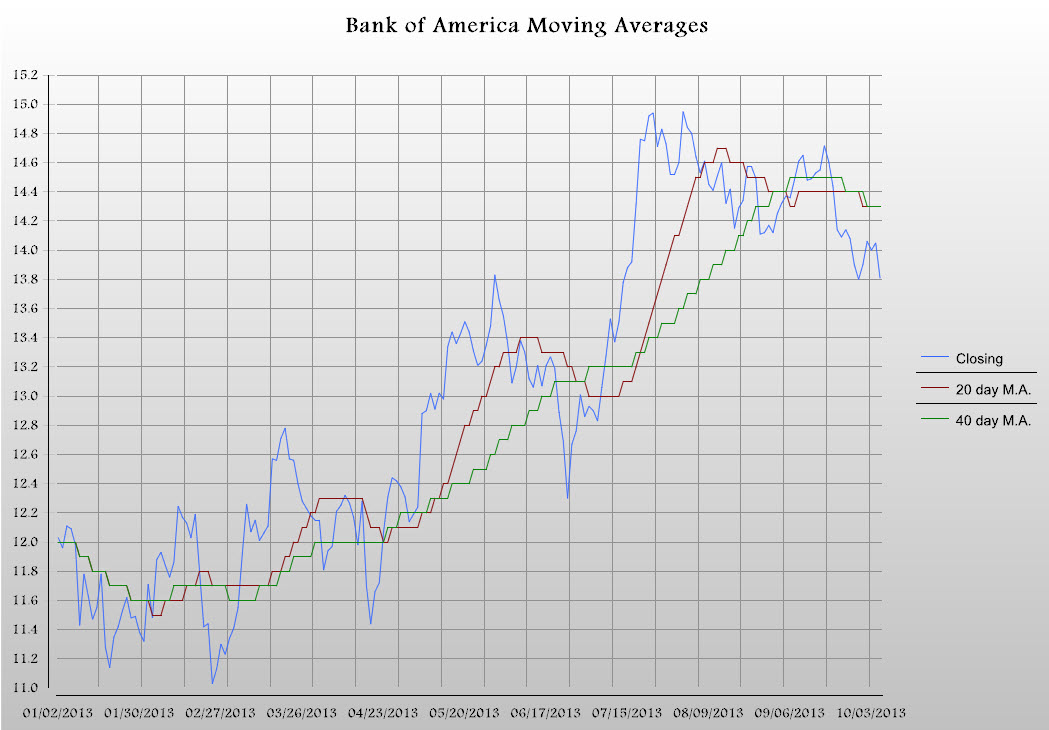 Those savvy to the workings of the stock market can use BIRT visualizations like this to determine when to buy or sell shares of a particular stock in the future.
The are many benefits to using the SortCL* program in this process are myriad, and include:
disparate data integration

centralized data staging

affordable speed in volume

built-in data masking
* IRI products using SortCL as the foundation for BIRT data provisioning include:
Voracity for data discovery, integration, migration, governance, and analytics
CoSort for big data transformation and preparation
NextForm for data and database migration
FieldShield for data masking and encryption
RowGen for test data generation
Request More Information