Overview
Redact CCN
Redact NID
Redact SSN
Delete Column
In addition to credit card encryption and tokenization options for PCI DSS applications, IRI also provides a convenient way to mask all or part of a 16-digit credit card number in database tables and flat files.
The IRI Workbench GUI for FieldShield can automatically mask all but the last 4 digits of the field in any database or flat file. You can also define another character and set of digits to mask in the same dialog: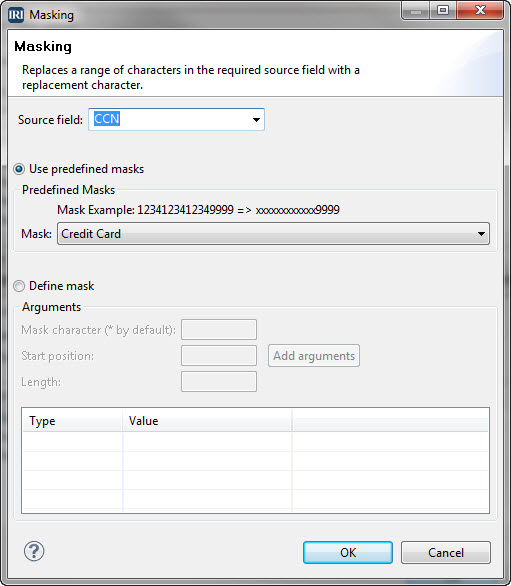 This or any other data masking function can be applied ad hoc or as cross-table rule for en-masse protection.
To create computationally valid PANs for testing, use the IRI RowGen function described here:
Request More Information