Overview
Redact CCN
Redact NID
Redact SSN
Delete Column
In addition to encryption and other ways to protect National Identification (NID) numbers, IRI also provides conventional masks for popular NID formats.
The IRI Workbench GUI for FieldShield can automatically mask NID values in tables and flat files using this dialog: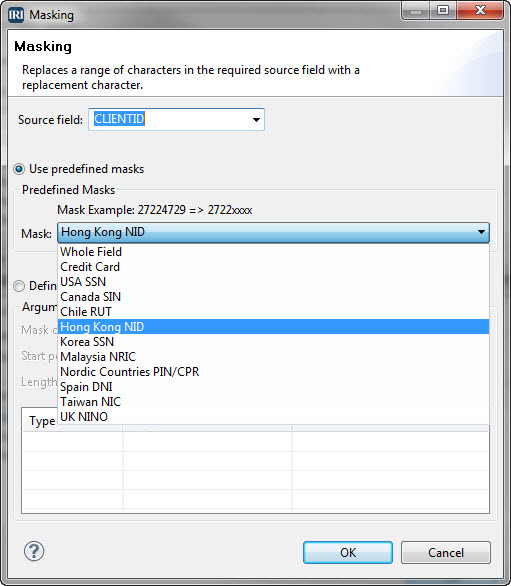 Results from these functions are shown in the Tech Tip article in this IRI Newsletter. If you are interested in generating computationally valid NID test data, see this section of the IRI blog.
Request More Information