Overview
Data Type Conversion
File Format Conversion
Database Migration
Data Replication
Downsizing from a mainframe, porting data between applications, updating, or switching platforms? Need to find, classify, re-map, and/or trace data changes along the way? These are all keys to unlocking the value of business application data in operational databases, COBOL files, and more.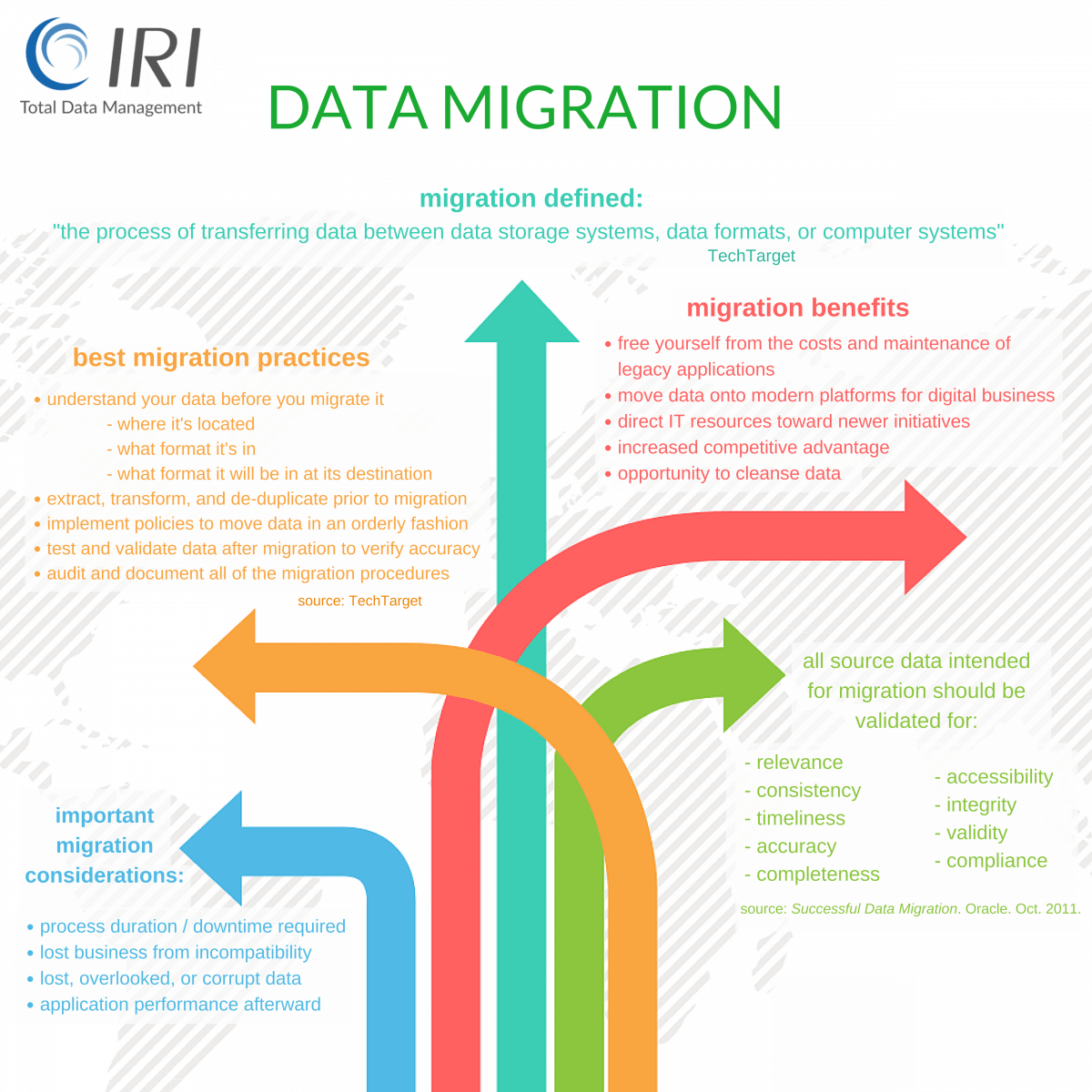 The IRI Voracity platform or IRI Data Manager suite, and their component NextForm product in particular, satisfy a wide range of data migration and replication requirements more rapidly and cost-effectively than legacy vendor and specialty solutions can.
Explore IRI's migration-specific solutions in this section, and IRI's many other database optimization and protection solutions in our database operations section.
Contact IRI Professional Services for help with more complex conversion projects.