Learn More
Understand the capabilities of IRI Data Protector suite tools from the product feature-matrix, and the slide deck and article on startpoint security, linked (click) below.
IRI Defines Startpoint Security | Outlook Series Listen Now
More Data Security Solutions
Data Masking as a Service

Let IRI experts handle your data masking needs. Regardless of their format or location, we can help you sift through your data sources to find and secure the PII in them, and provide you with the reports you need to verify compliance.
Learn More
Test Data Management

Use IRI's proven shield tools above, the IRI RowGen data synthesis package, or the IRI Voracity platform, to subset, create, or virtualize safe, intelligent test data in DB, file and report targets for ETL prototypes, DevOps, benchmarking, etc.
Learn More
Use Cases
The IRI Data Protector suite's constituent products address:
These data-centric security solutions are also critical complements to device and perimeter (network) security solutions which cannot address insider misuse. Licensing costs depend on which tools, and how many hostname or DB instance licenses, you need.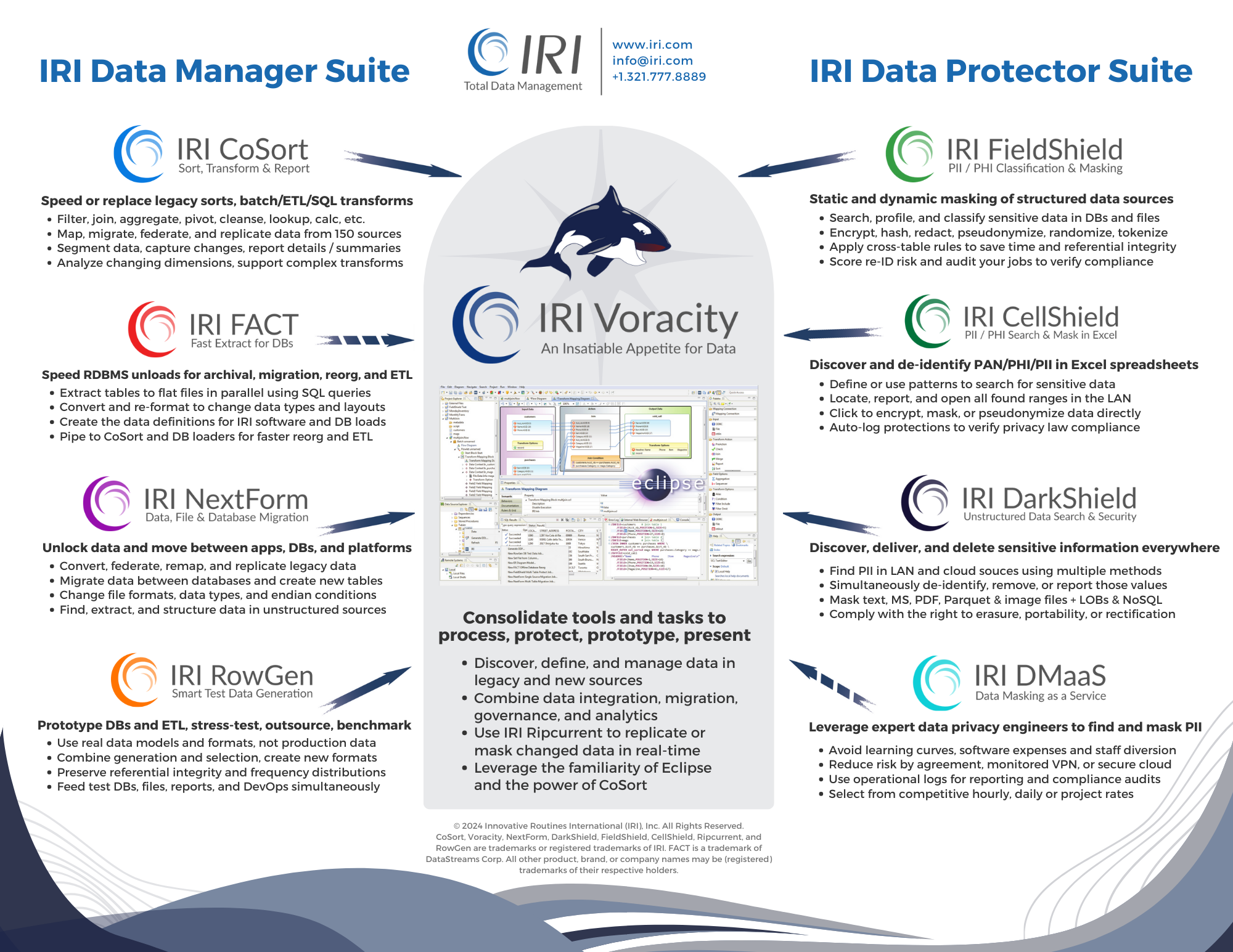 ​