Marshal Enterprise Data Faster, in a One-Stop-Shop
IRI Voracity is the only organically grown, fully integrated data lifecycle management platform and manipulation powerhouse for data, big and small. It's also the only BI/DW and data governance stack powered by CoSort or seamlessly interchangeable Hadoop engines. And, it's supported in a free, familiar Eclipse GUI for ergonomic job design, deployment, and management.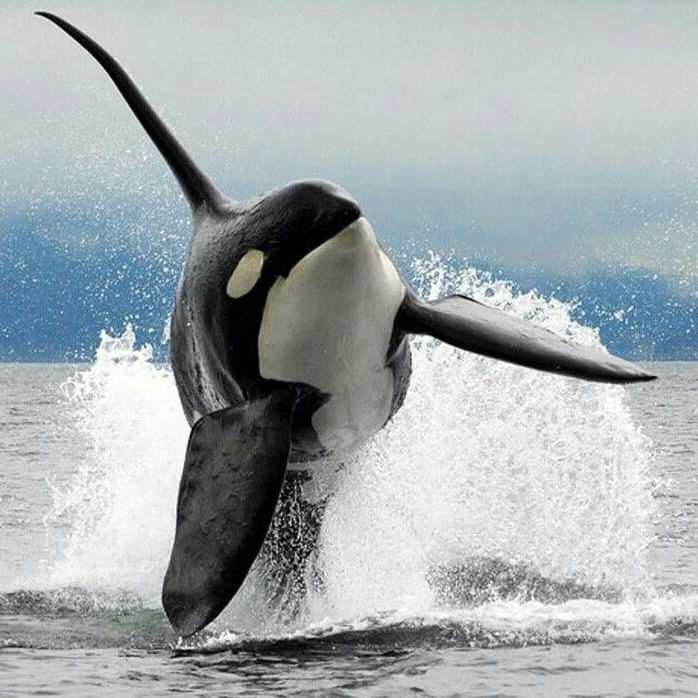 A Big Data Solution Stack
Package, protect, and provision data in legacy or modern sources and formats ... ISAM, MongoDB, LDIF, HIVE, JSON, S3, PostgreSQL, MQTT, Kafka, Oracle, you name it. Migrate, transform, and mask data in Eclipse using CoSort or Hadoop MR2, Spark Storm, or Tez without coding. Rely on the proven performance of Voracity for mission-critical data processing and new digital business initiatives.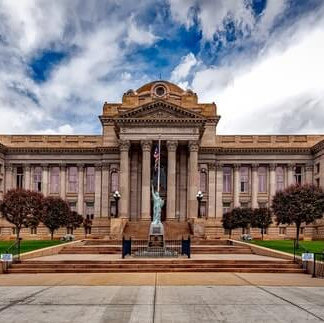 A Data Governance Portal
Search, profile and classify data in multiple silos. Validate, cleanse, enrich and unify data to improve its quality. Encrypt, pseudonymize, and redact PII, then score re-ID risk and anonymizethe quasi-identifiers. Manage metadata and master data. Use Voracity to comply with data privacy laws, de-muckand govern your data lake, improve the reliability of your analytics, and create safe, smart test data.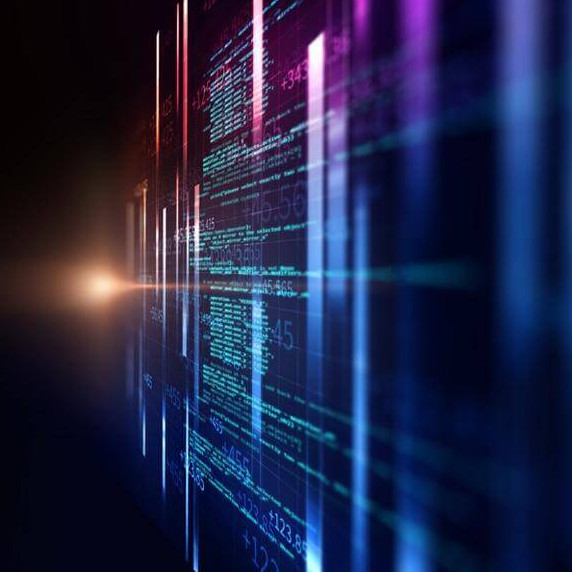 A Faster ETL& Analytic Alternative
Interchangeably-powered by proven IRI CoSort and Hadoop engines for data integration and data preparation, Voracity is:
6x faster than legacy ETL tools
10x faster than SQL
12x faster than BI tools
Use Voracity jobs to speed transformations orchestrated in your current ETL tool, or convert your mappings and SQL procedures en masse to Voracity equivalents using erwin Smart Connectors. Voracity is also a Production Analytic Platform that can report while it integrates, feed Splunk, Datadog or KNIME in memory, or fast-wrangle data for any other visualization and analytics tool.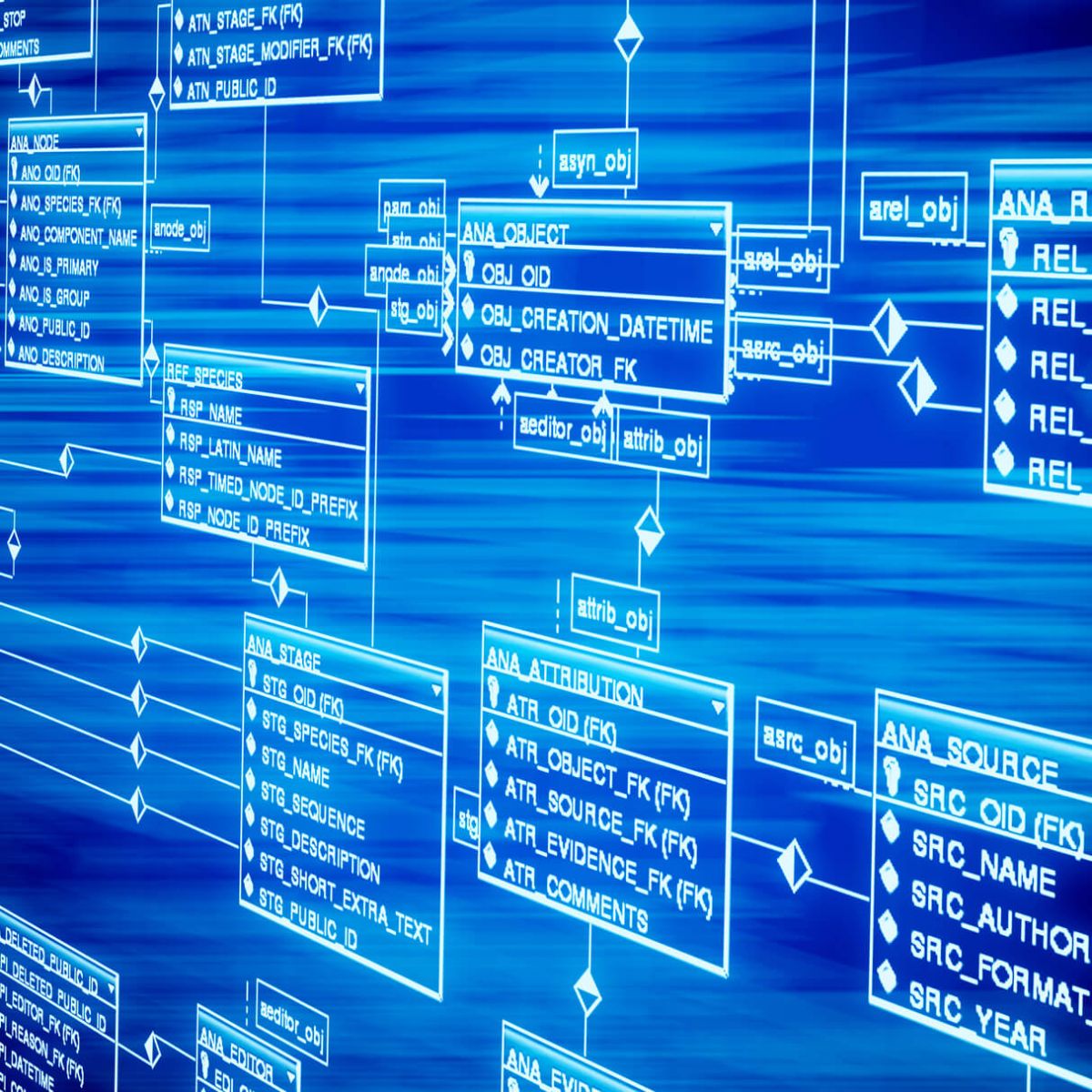 A DB Ops Environment
Speed VLDB unloads, loads and reorgs. Offload SQL transforms to functionally equivalent but far faster Voracity jobs. Profile, classify, subset, mask, and generate referentially correct test data. Migrate and replicate DBs, and design/run SQL. Use the free Eclipse design environment of Voracity to do all of it, and to administer all your databases from the same pane of glass.
Voracity is the only affordable data management platform that DW, BI, and GRC teams can share.
.
Competitive Advantage is No Longer First to Market:
It's First to Value

"A majority of data management professionals see competitive advantage and business performance as determined by the value of your data. However, early adoption of lower cost, higher performance data capabilities does not guarantee success (as seen with first generation implementations of big data and cloud platforms that languished in pilot stages). Today, fast followers can take advantage of more mature, modern, and packaged data solutions that require less coding, less integration, and lower cost to performance."

- Forrester Research, "Your Business Is Only As Fast As Your Data"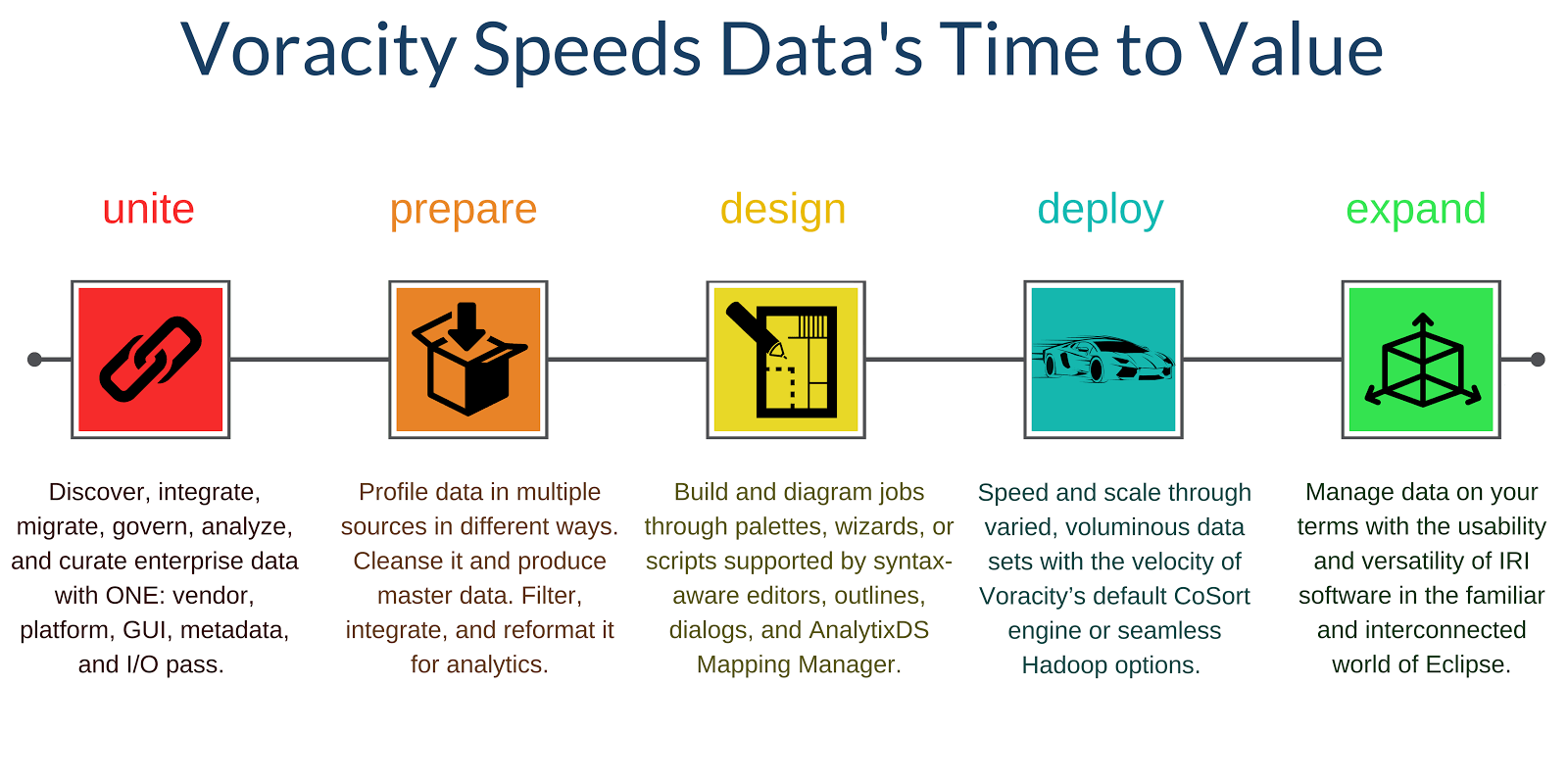 Voracity: The One-Stop, Full-Stack Data Solutions Platform
Voracity is what you've been waiting for ... a single, intuitive, and price-performant platform built on Eclipse™ for: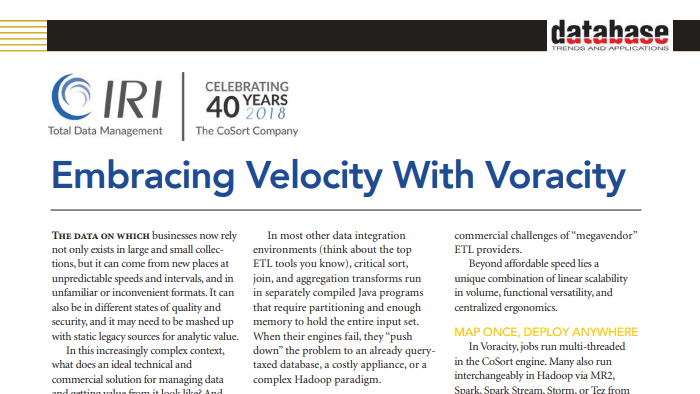 Voracity is the only data life cycle management (DLCM) and curation platform that bends ETL megavendor and specialty software cost curves, and the complexity and risk profiles of disjointed Apache projects.
Through its free Eclipse GUI, IRI Workbench, Voracity users can rapidly manipulate, migrate, mask, munge, and make multiple uses of, internal and external, structured and unstructured, data sources: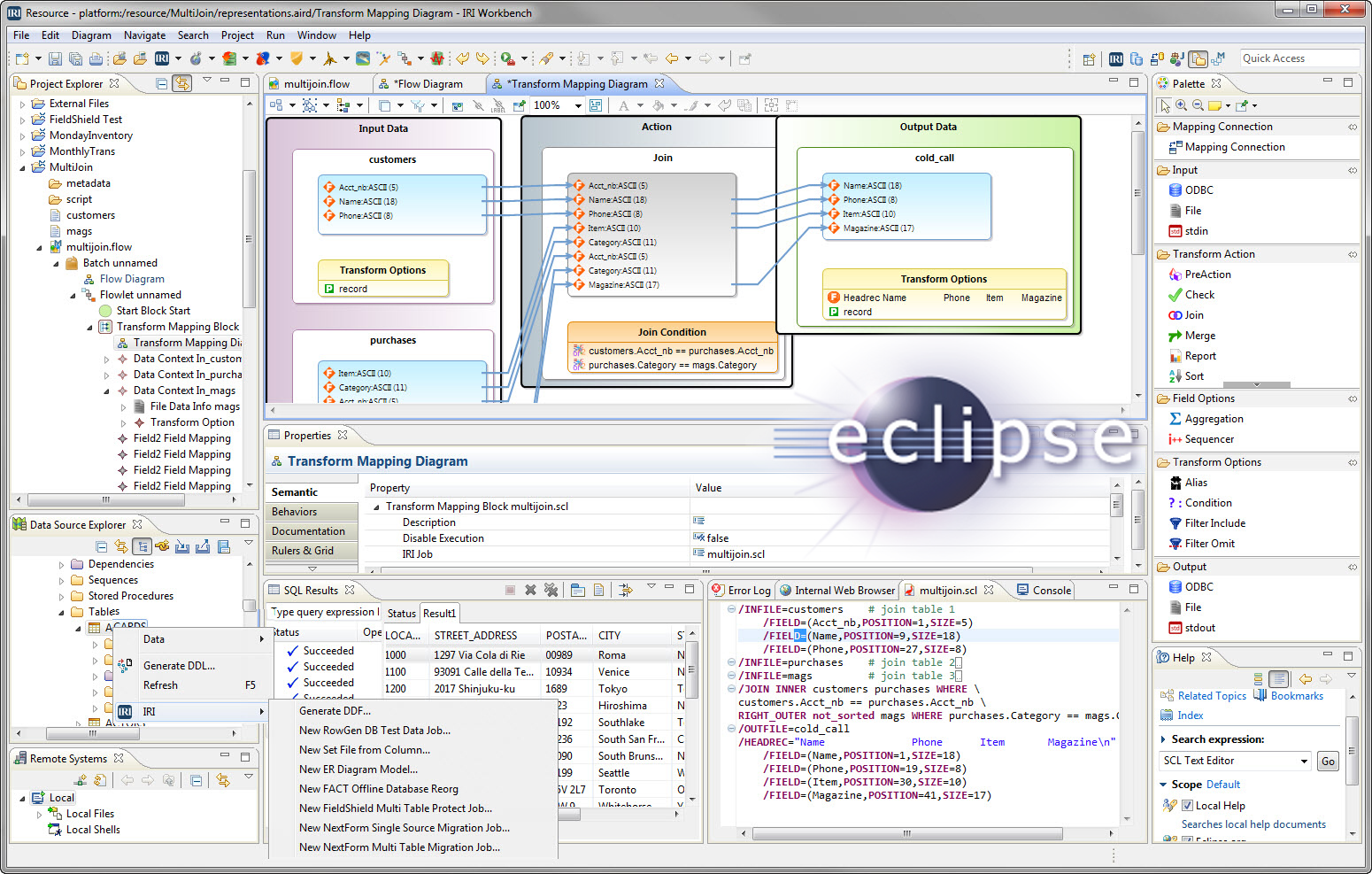 Voracity also uniquely combines the data movement and transformation capabilities of CoSort, multiple Hadoop deployment options, the ergonomics of Eclipse, and seamless third-party technology integrations, to perform, consolidate, and speed a full range of data and enterprise information management activities.