Overview
Profile
Encrypt
Mask
Pseudonymize
Apply Rules
Edit, Run & Share Jobs
Risk Score
IRI FieldShield® is the compliance industry's most robust data encryption and masking tool for personally identifiable information (PII).
FieldShield secures data in relational database tables at the column level and in flat files at the field level. FieldShield uses the power of the IRI CoSort Sort Control Language (SortCL) prgoram, and its data definition file (DDF) metadata, to manage PII protections across a range of platforms and business needs.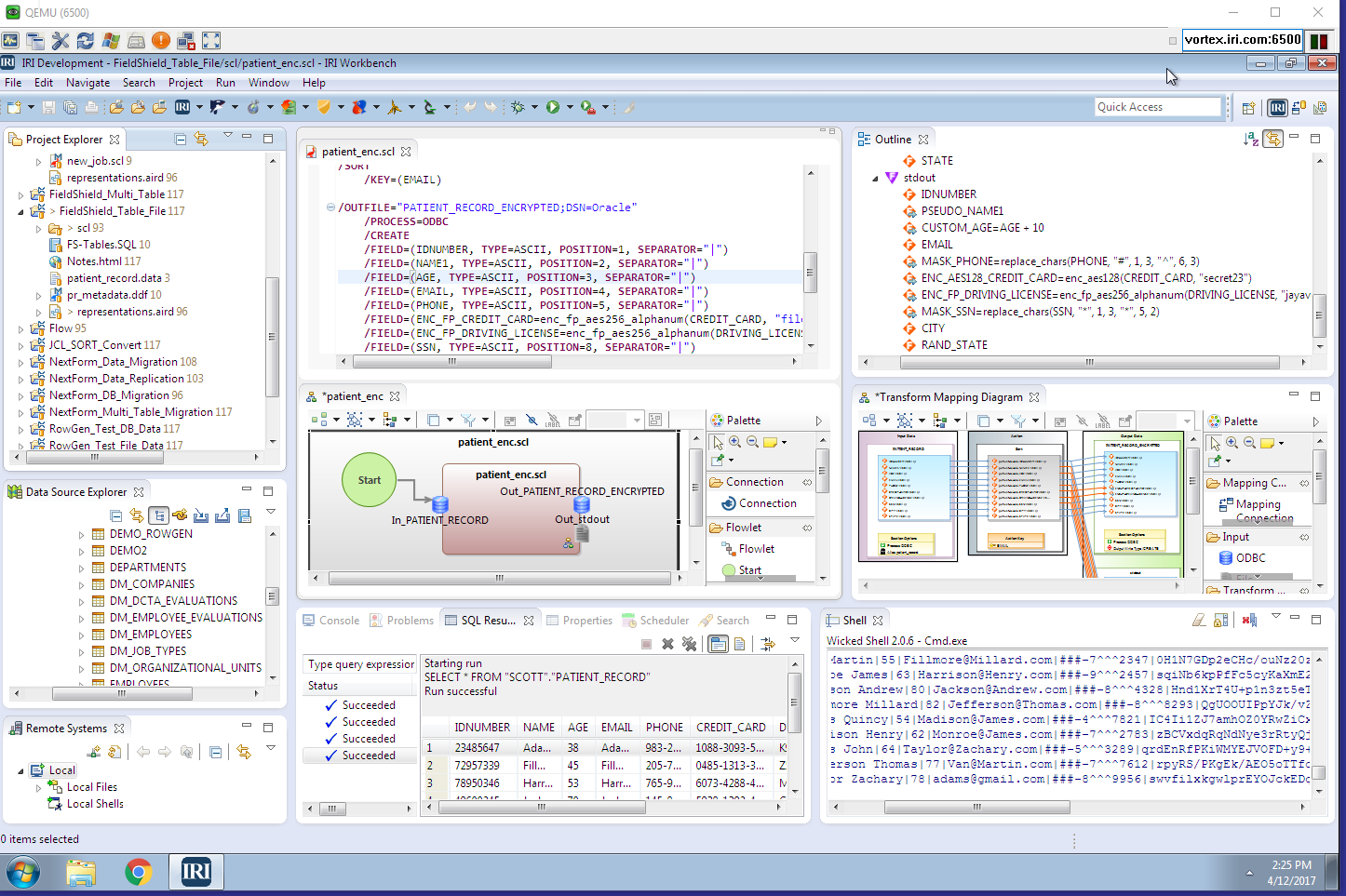 FieldShield data and job definitions, plus editing and execution, can occur:
in the command line
within batch scripts
inside programs or SQL (via SDK)
in IRI Workbench, a powerful GUI built on Eclipse™ for DBAs and compliance teams
Because FieldShield is front-ended in IRI Workbench, you can create jobs with:
metadata discovery, conversion, and search
help-enabled script generation wizards
a dynamic ob outline linked to GUI dialogs
A syntax-aware editor exists for those who prefer 4GL scripting for job specification and modification.
If you are using FieldShield as part of an IRI Voracity platform license, IRI will also support your use of workflow and transform mapping diagrams, or FieldShield jobs generated by AnalytiX DS Mapping Manager.