Overview
bin/sort
JCL SORT
Micro Focus COBOL
Natural
SAS
UniKix
Challenges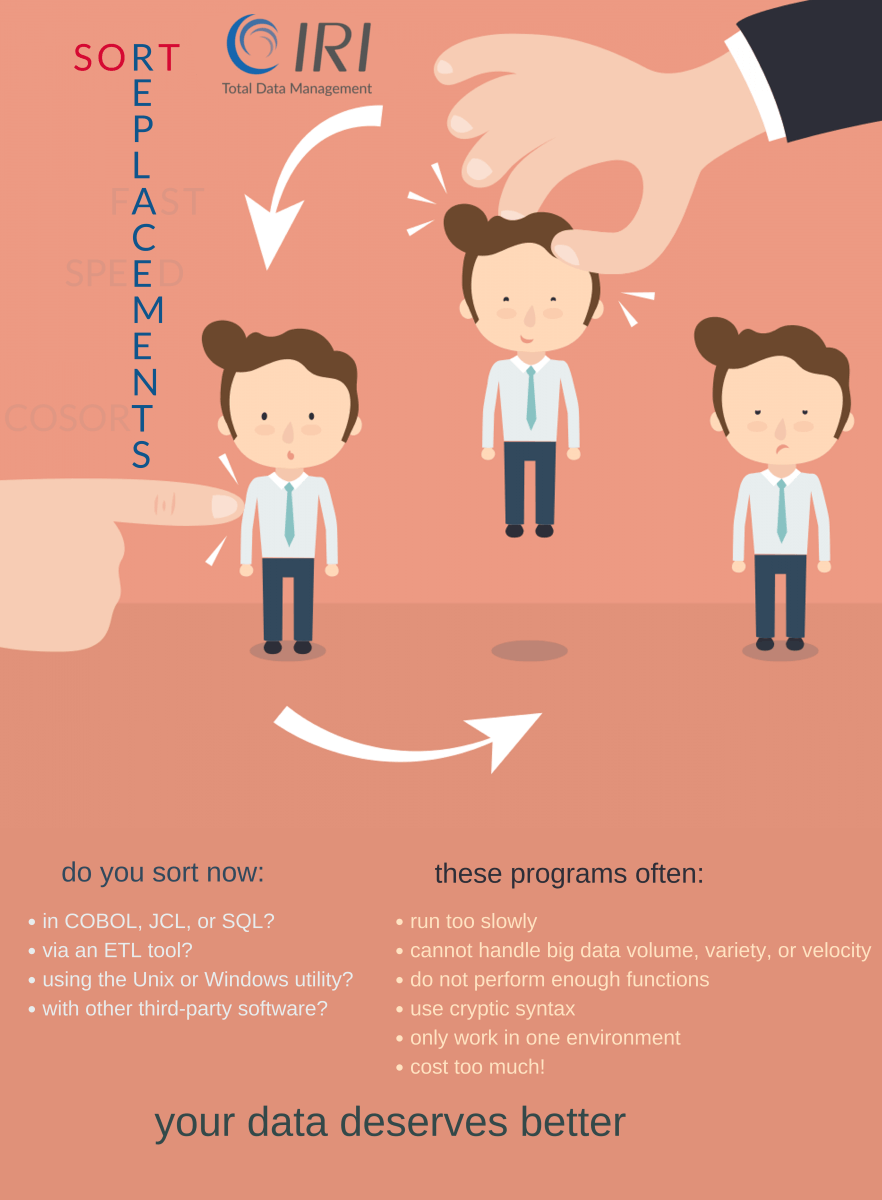 Many operating systems and programming languages contain sorting functions. Do you rely on the sort verb that comes with your platform or application? If so, are you satisfied with its performance and flexibility? Have you wondered if a more powerful sort could simply "plug into" and "play" in your current environment?
Or perhaps you are relying on mainframe JCL steps that copy, sort, merge, select, sum, or on ICEMAN or ICETOOL reporting operations that need to work on Unix, Linux or Windows. Sort parms for (z/OS) MVS and VSE are cryptic and functionally limited. They are also incompatible with, and not extensible on, open systems.
The challenge in either case is to find the closest replacement, or the most seamless migration available. You also need the fastest possible runtimes, precisely the same output results, a reliable vendor dedicated to the success of your transition and production operations, and a target platform that modernizes and delivers related data transformation, reporting, conversion, and security options at the same time.
Solutions
IRI has continually developed, delivered, and improved sorting and sort migration technologies for open systems platforms. More than 40 years of innovative performance and functional development on "open systems" means faster production of the same results, and new metadata for concurrent data transformation, migration, protection, and reporting.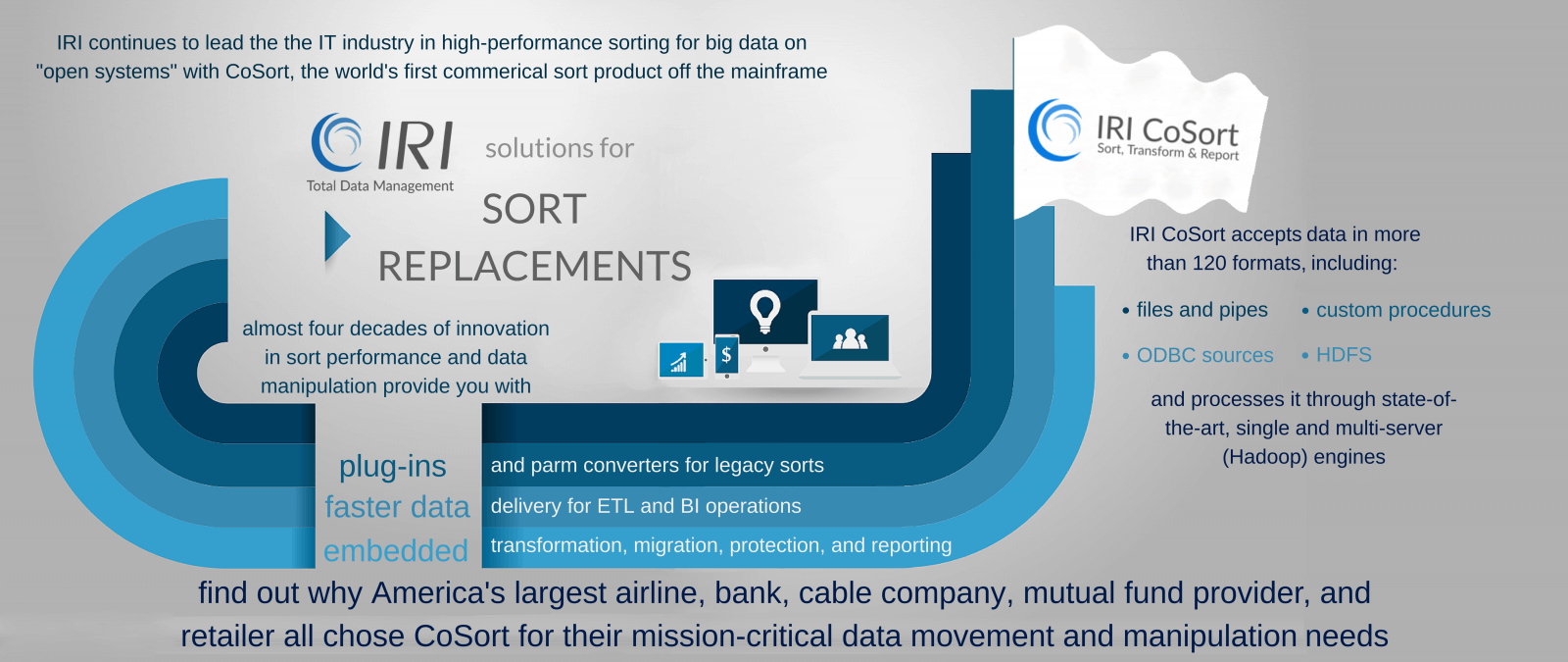 IRI CoSort includes free, automated sort job converters for z/OS MVS and VSE sort parms. These utilities successfully upgrade many third-party sort functions, and translate JCL parms to functionally equivalent CoSort Sort Control Language (SortCL) programs.
Another exciting option is through proxy coupling technology from Proximal Systems Corporation (PSC), wherein CoSort (called PSCsort in that case) jobs run seamlessly from DF-SORT parms in z/OS, but operate in the z/Linux IFL automatically.
Along with either offloading method, CoSort provides a full range data transformation, reporting, protection, and prototyping functionality. Consider all the other data management and manipulation functions that SortCL performs at no additional cost.
Mainframe migration experts with CoSort experience include:
| | | | |
| --- | --- | --- | --- |
| Atos Origin | Blue Phoenix (Modern Systems) | Capgemini | Clerity (NTT Data) |
| Cognizant | Cronus / Software AG | Datamatics | EDS |
| Mainline | Metaware | Sungard | Tecnocom |
| Tetrad | Transoft | Unicon Conversion Technologies | Unisys |
They use CoSort to convert and modernize legacy sorts and data.