Overview
Data Sources
Discover Data
Design & Run Jobs
Edit & Share Projects
Eclipse Facilities
One of the most powerful aspects of the IRI Workbench GUI is that it is "built on Eclipse"™.
The Eclipse Integrated Development Environment (IDE) gives IRI product users:
A familiar, common GUI, and a shared metadata, job, and workflow management system

The power to combine products in purpose-driven ways (e.g., the offline reorg wizard)

Direct data browsing and movement for local and remote files and DBs, plus HDFS

Ergonomic features like perspective control and text search (e.g., for metadata impact analysis)

Plug-in interactions for BI/analytics (e.g., BIRT and Knime), metadata management, data modeling, etc.

Access to Hadoop (HDFS), mainframe, semi-structured, and unstructured data sources

The opportunity to use Enterprise Service Bus (ESB) modules from providers like WSO2
For example, the Eclipse data tools platform (DTP) plug-in gives IRI software users the ability to browse and edit their source and target databases as they:

In the same GUI, the results of Voracity, CoSort, and other IRI jobs can feed advanced data visualization plug-ins like BIRT: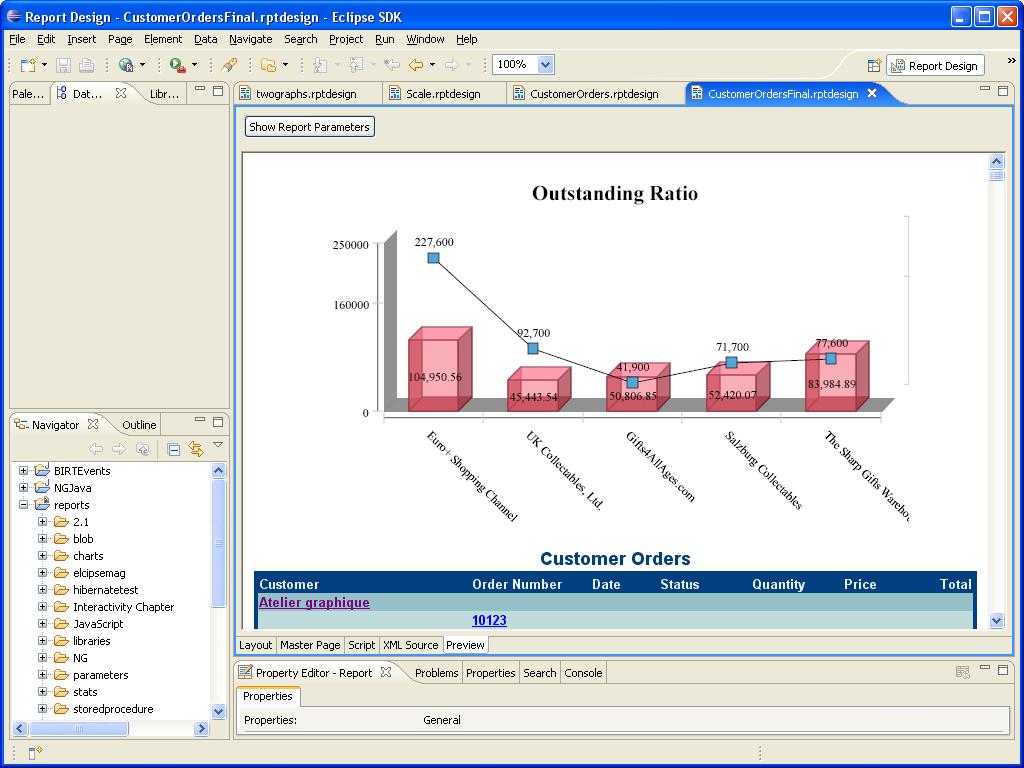 For more information about fast data preparation and direct presentation in BIRT, see:
Solutions > Business Intelligence > BIRT Integration
There are many other third-party plug-ins for Eclipse, both free and commercial, that you can use in IRI Workbench:
http://marketplace.eclipse.org/
Contact your IRI representative to discuss other integration possibilities you have in mind.