Got Dark Data?
It's estimated that between 80 and 90% of collected or generated corporate and government data remain hiddden in unstructured files, or so-called dark data repositories. To mitigate the legal, financial, and reputational risk of exposing personally identifiable information (PII) in these often obscure files, and to comply with data privacy laws like the GDPR, you need a way to rapidly locate and secure the PII in them.
From the makers of the award-winning IRI FieldShield and CellShield data masking software in the IRI Data Protector suite and IRI Voracity platform comes IRI DarkShield, a new sister product for the discovery, delivery, and deletion of sensitive information in unstructured files.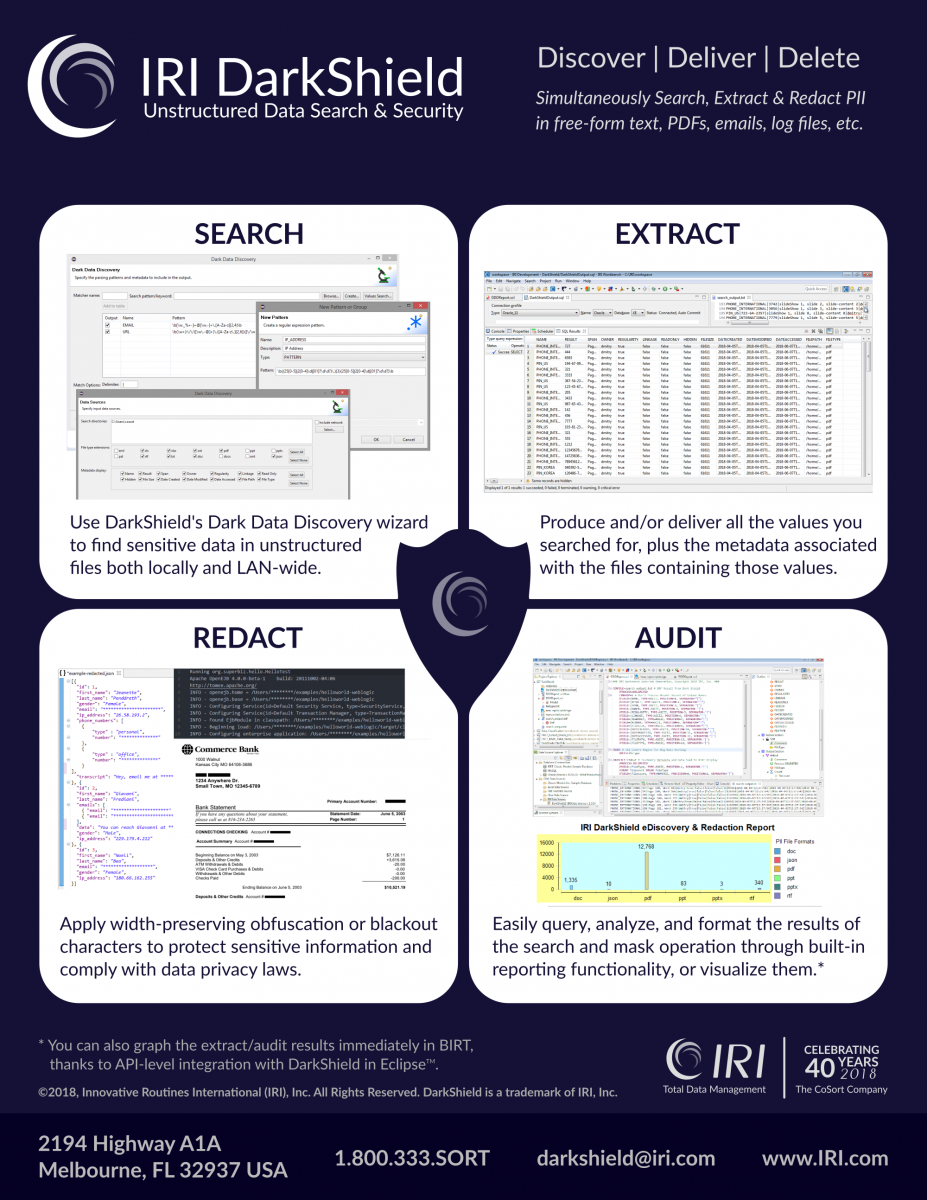 IRI DarkShield represents a breakthrough in data-centric security technology in performance, usability, and commercial terms. Specifically, DarkShield consolidates and multi-threads discovery, delivery, and deletion of sensitive data in multiple drives, formats, and search criteria. DarkShield combines the best of IRI, Eclipse™, and other proven security industry technologies to provide a single, user-friendly interface to do everything at once. And, as usual, IRI delivers this solution in an affordable, flexible set of licensing options accessible to businesses of every size.
What DarkShield Does
X
Search
Search multi-threaded through dark data repositories system- or LAN-wide (via SMB) to ensure the data you're concerned about, or values you're specifically looking for, are found.
Define new, or choose from common, search patterns, or match values in a lookup set. You can reuse and share your saved patterns and set files in project or cloud repositories.
To simplify the process further, DarkShield runs in IRI Workbench alongside other IRI and Eclipse tools that use DarkShield results.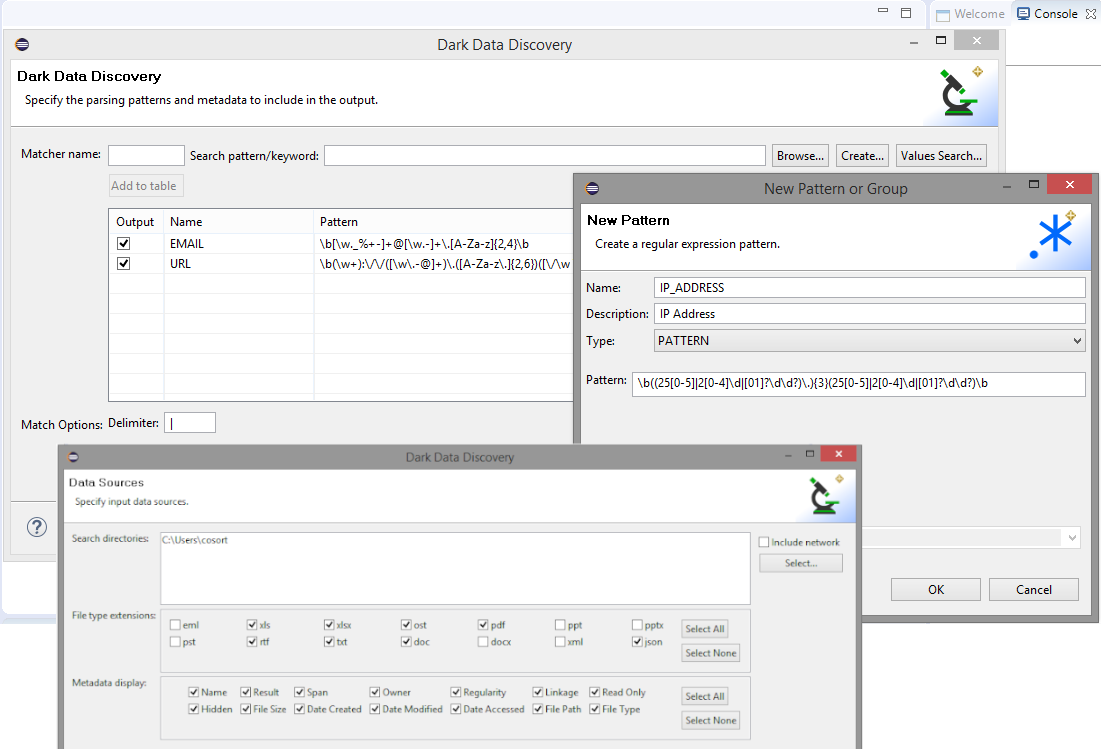 Extract
Generate the results of your search in a flat file that also contains forensically useful metadata attendant to each file containing the values you searched for. The search report can be used for e-discovery and delivery to EU citizens requesting "data portability" or proof that you are granting their "right to be forgotten" from these repositories.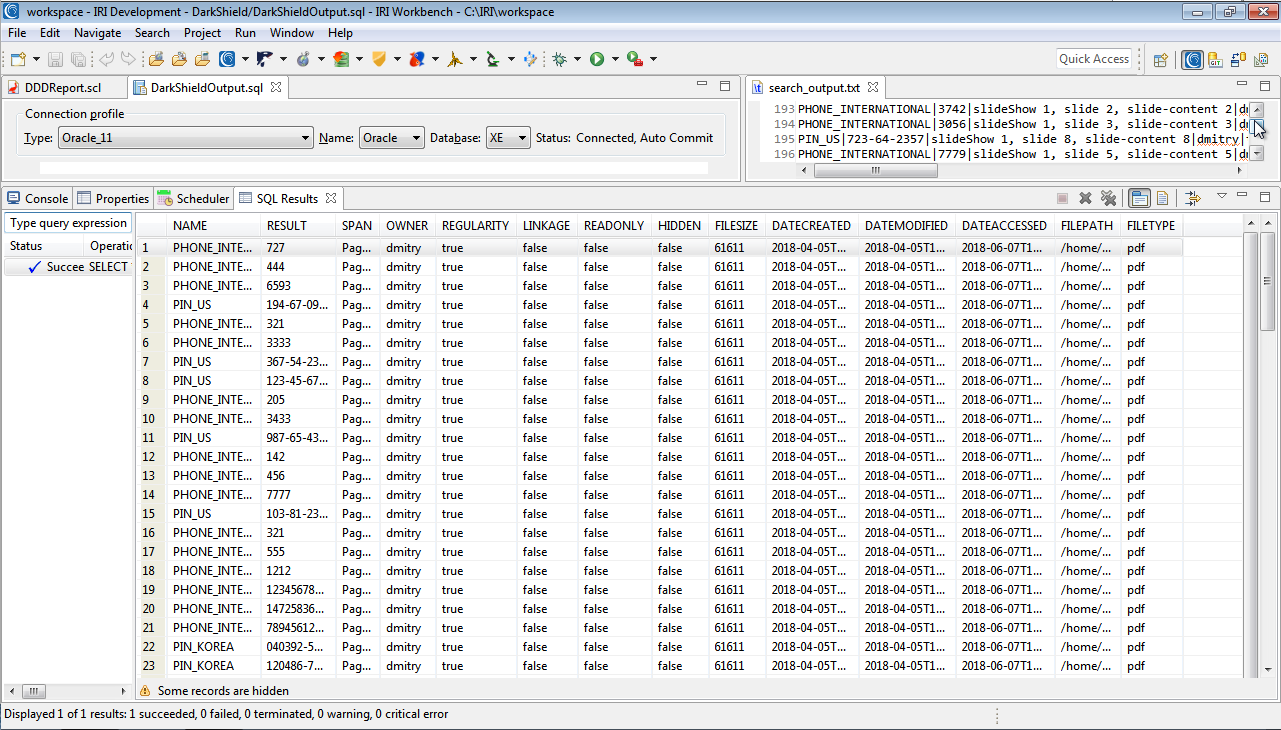 Redact
Apply width-preserving obfuscation or blackout characters to protect sensitive information and comply with data privacy laws. The files are visually identical to their unmasked counterparts, save for the redacted information. You can also write output to same-named files in cloned directory trees to ease the reconciliation process.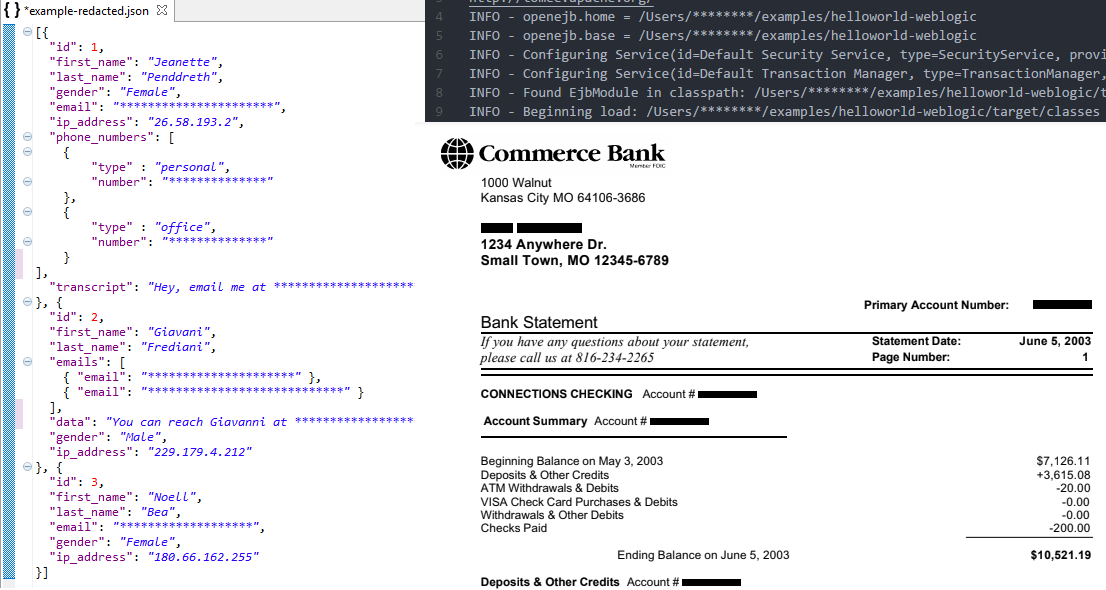 Audit
Easily query, analyze, and format the results of the search and mask operation through built-in reporting functionality, or visuzalize them. Graph the extract/audit results immediately in BIRT via API-level integration with DarkShield in Eclipse™.
DarkShield generates a report of all the values found, along with accompanying file metadata. Overall job status is reported through a real-time progress bar. It creates metadata for use in log query and reporting operations.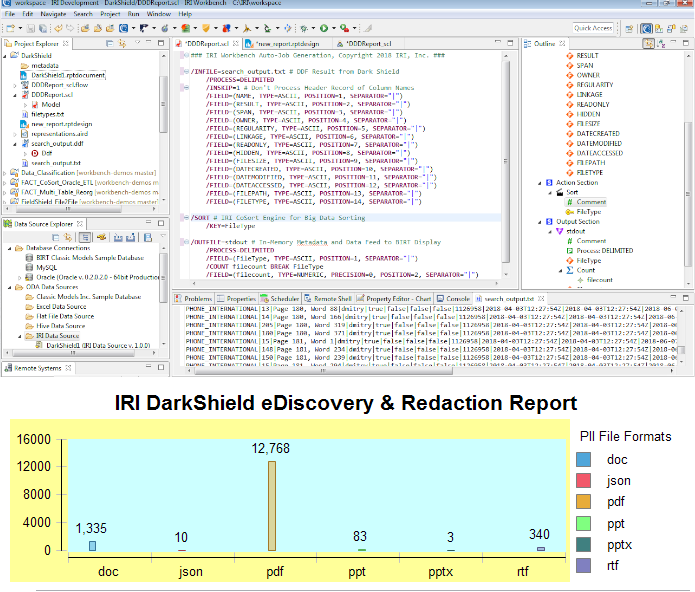 DarkShield File Types
Currently Supported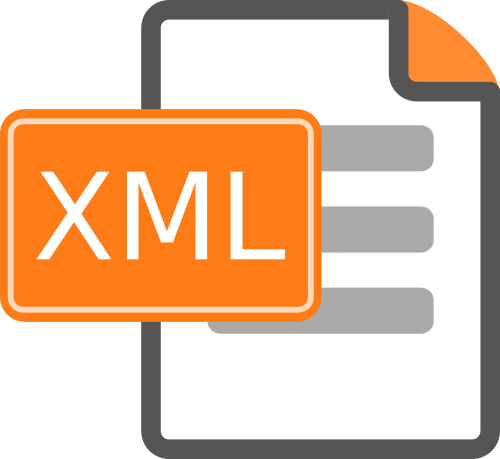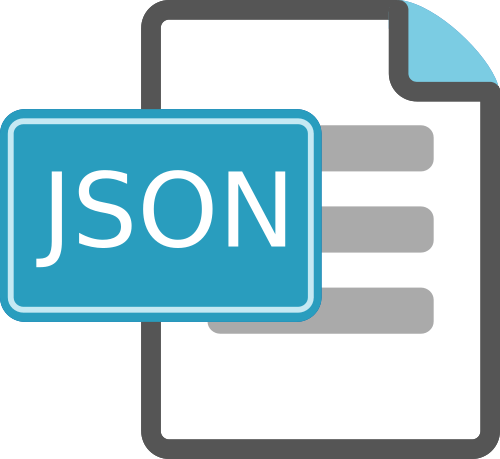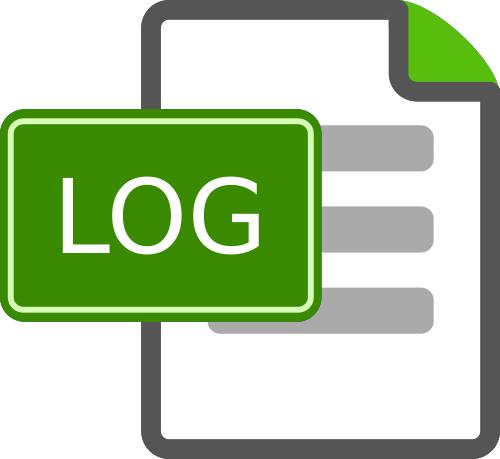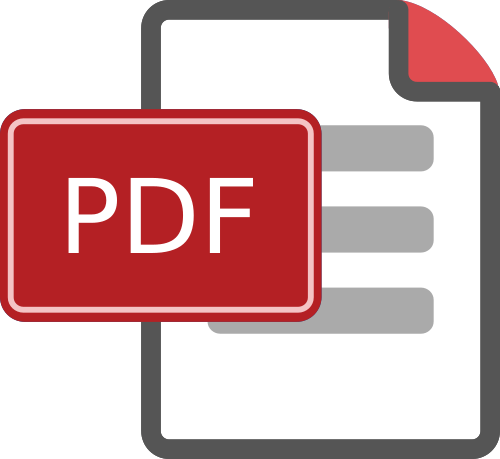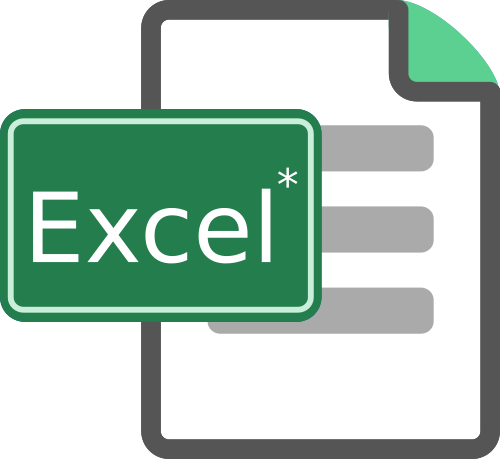 *Excel data is masked with IRI CellShield
In Development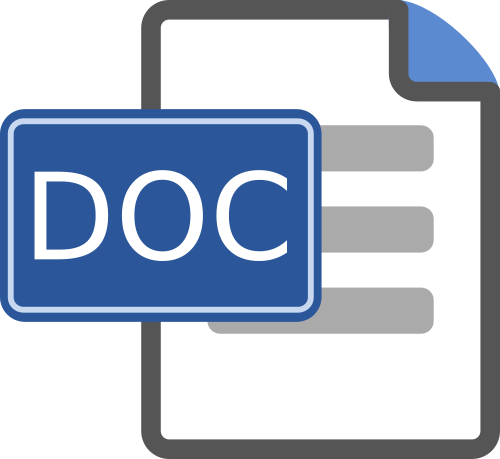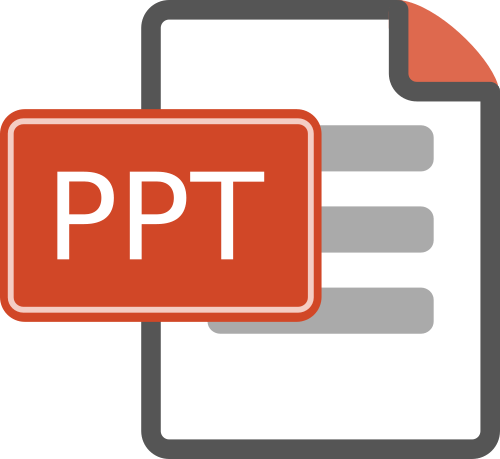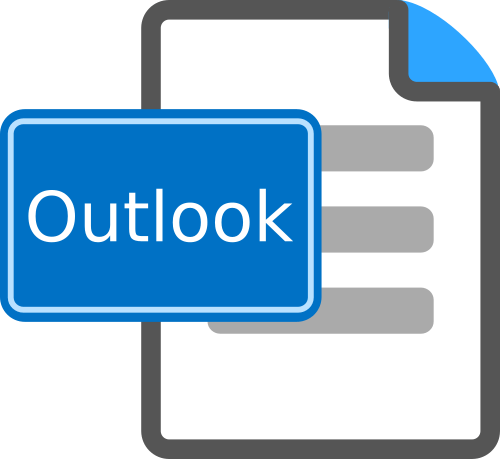 We can already find PII in .DOC/.DOCX, .PPT/.PPTX, .OST, and .PST, and are working on automatic remediation in those formats, too.
Next up: OCR/image files, audio/visual, and more...
Need a Format? Ask Us
Platforms & Licensing
IRI DarkShield requires at least 1 copy of the IRI Workbench IDE, built on Eclipse Neon. You can run IRI Workbench on any Windows, Linux, or MacOS Sierra PC or workstation with 64-bit JRE 1.8.
IRI DarkShield can be licensed in any one of three different ways:
Standalone, for perpetual use, between USD $3500 and $35K, depending on work volume.
Bundled and discounted with one or more other perpetual use IRI Data Protector or IRI Data Manager suite products. Perpetual use licenses include the first year of support.
Leased for 1-5 years within an IRI Voracity data management platform subscription, which includes support.
Get a Quote