Overview
Profile
Encrypt
Mask
Pseudonymize
Apply Rules
Edit, Run & Share Jobs
Risk Score
Using the IRI Workbench GUI for FieldShield, you can also define and apply masking rules across one or more data sources at a time. This protects columns in multiple tables with similar content in the same way and thus preserves refererential integrity.*
For example, you may want to apply format-preserving encryption to all the columns in a database with a social security number (which may be a key). If those column names can be pattern-matched by an expression, the defined rule will apply.
The protection rule can be defined, stored, and re-used with the rule library: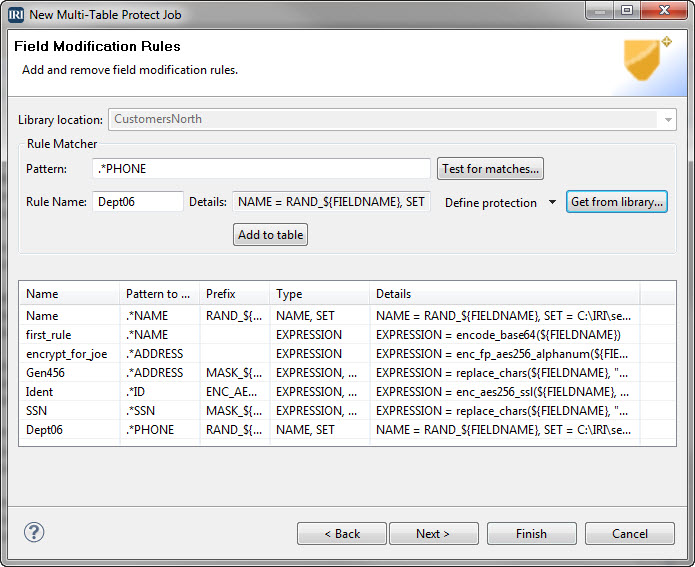 See this how-to blog article for automating this process for several linked tables at once using the FieldShield New Multi-Table Protect Job wizard in IRI Workbench.
These rules can also be established on a more global basis and applied automatically as part of a broader, integrated data classification and protection function application process.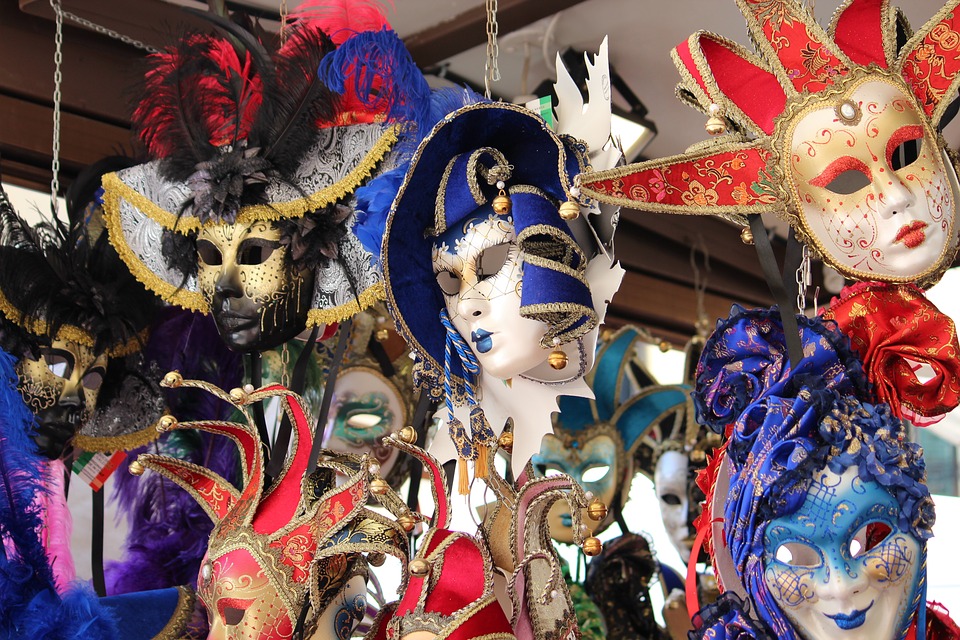 Article: Which Data Masking Function Should I Use?
Take a look at the powerful data masking functions you can apply as a rule in FieldShield or Voracity. Choose the right security method based on this criteria review:Read Now
* Cross-table rule application not only avoids the need to specify protections repeatedly, it also preserves referential integrity. The same values are protected (usually encrypted) with the same function. Therefore, the ciphertext results of matching plaintext values will also match, and thus behave (i.e., join and query) in the same way (e.g., after encryption) they did before masking.